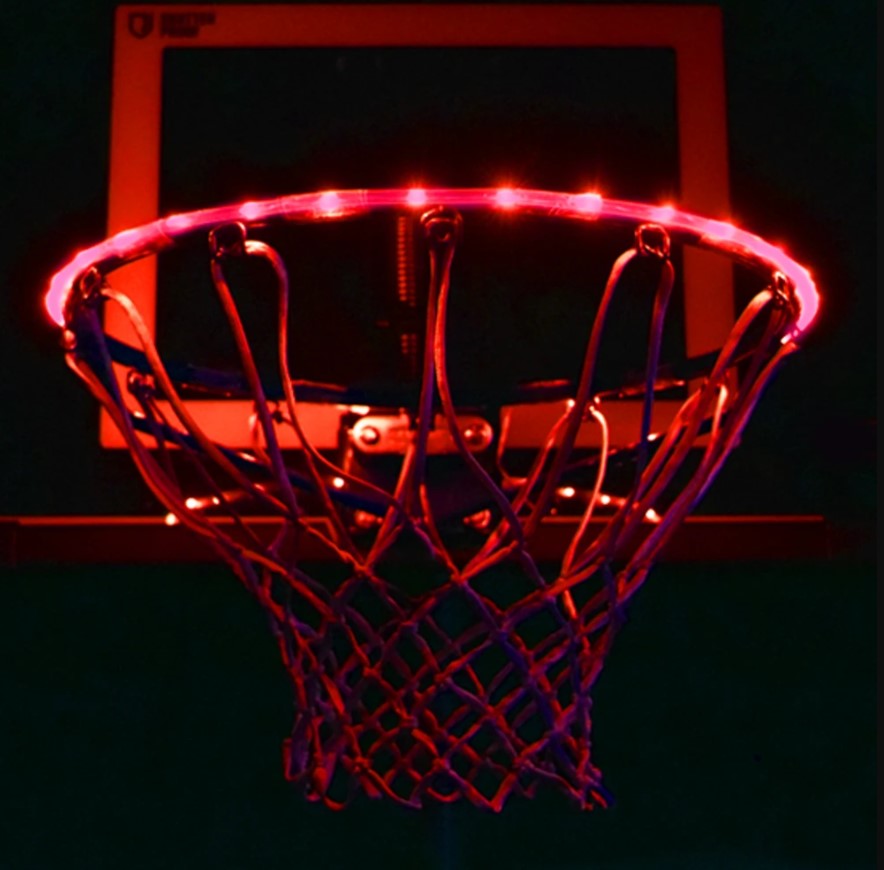 🏀LIGHT UP YOUR HOOP WITH A SWISH!
Let your basketball hoop rim shine with every three-pointer and shot you make! Watch lights shine with every point you score!

This is the world's very first sensor-activated LED strip, designed to be attached to the rim of any basketball hoop. Celebrate every shot with unique, exciting light patterns that flash when you score.
WHY YOUR FAMILY WILL LOVE THIS LIGHT:
It encourages physical activity.

It pulls kids away from their smartphone.

It helps extend court time at night or in dark spaces.

It amplifies game time with friends or by yourself!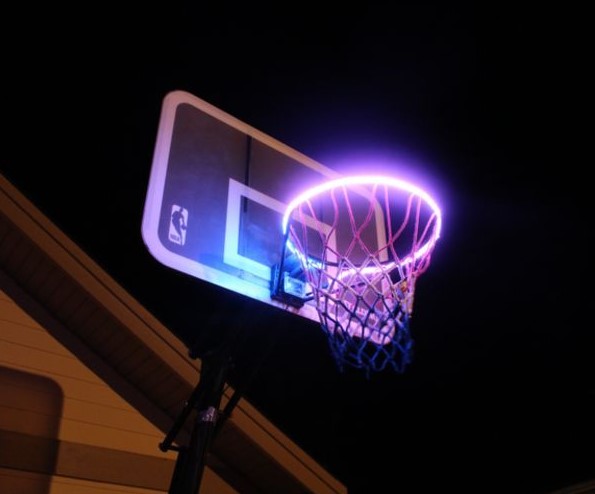 How to Install
Zip-tie the LED strip around the perimeter of your hoop rim, velcro the sensor box underneath the rim (this sensor will detect your baskets made), then just velcro the sensor case behind the backboard.

Once setup is complete, the rim light will light up when you make baskets.
Product Info:
Lamp Bead Model: LED

Current: 0.5A
Voltage: 5V
Number of Beads: 144 LEDs
Light Strip Length: 150 cm / 59 in
Eight functions:
Full light
 2 ~ 8 function cycle
 Flashing (2 shift modes)
The lights on both sides flash (4 shifting modes)
 All light bulbs fade in and fade out
Single-sided light flashes 4 times, double-sided lights flash 4 times
Single-sided light fades gradually
 Single-sided light flashes 4 times
Quick Installation: Setup in a flash on any hoop just like a basketball net!
Weather-Proof: Highly resistant to change in moisture, precipitation, temperature, and UV rays, this rim light stands up to the elements with superior durability.
Long-Lasting Battery: Powered by four AA batteries (NOT INCLUDED), this bright rim light can provide up to 30 days of bright basket-making fun. If you want to disable the light function, simply detach the detachable battery case.
Takes Shots Like a Pro:The ultra-strong lights won't shatter, able to withstand impact from high-scoring basketball shots.