Anti-Bacterial Silicone Toilet Brush
A revolutionary toilet brush with a flexible, D-shaped silicone head that reaches all areas, even under the rim.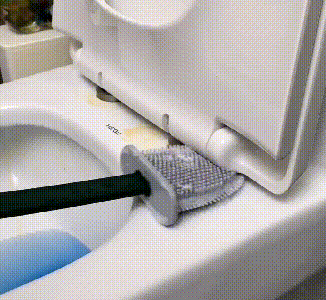 SUPER EASY & HYGIENIC CLEANING!
🚽🧼
This upgraded anti-bacterial toilet brush can help you solve the following problems:
1. Hair entanglement problem and bacterial growth.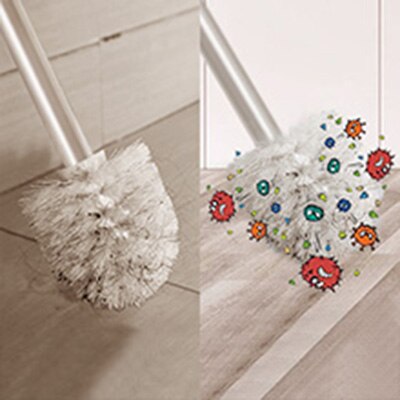 2. After cleaning the toilet, there is no place to place the dirty toilet brush, germs spread to other places in your bathroom.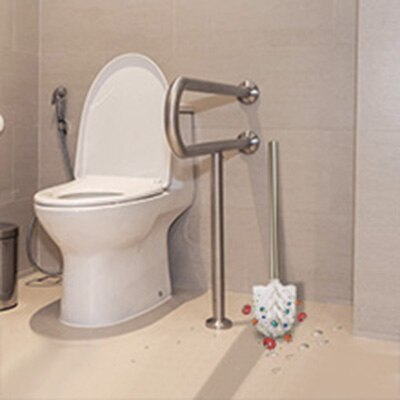 3. The toilet brush is not ventilated and will always stay wet. Bacteria and germs grow. Unpleasant smells develop.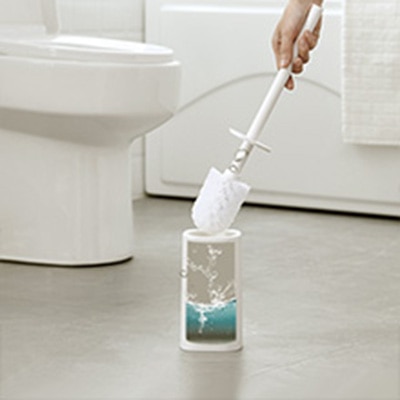 So how will this fantastic toilet brush help you solve these issues?
Clean Dead Angles with Ease
The flat toilet brush head bends freely, so you can clean all hard-to-reach places like the under-rim section.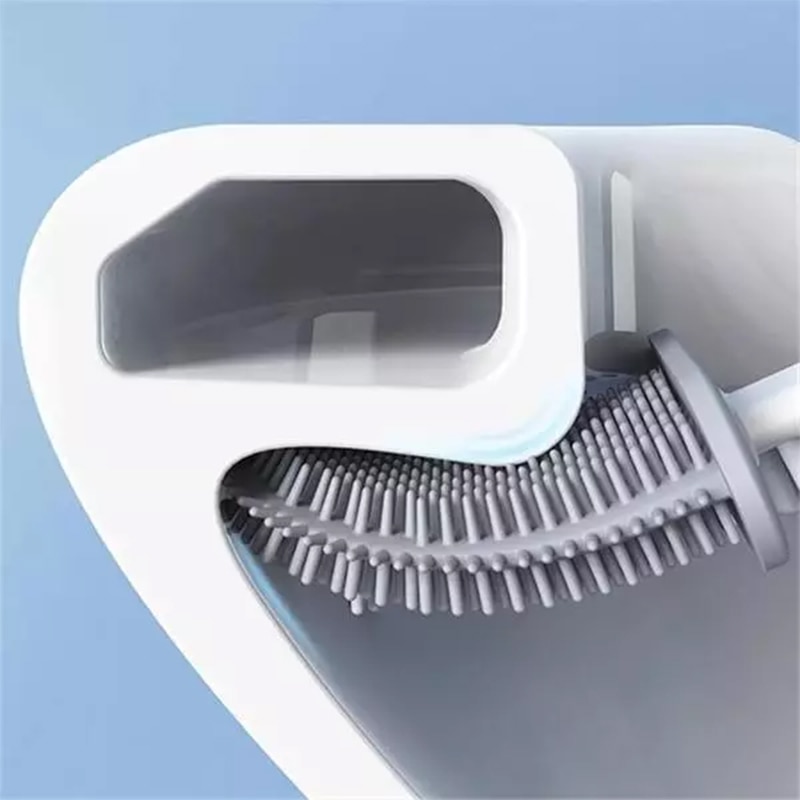 Moisture Eliminating Toilet Brush Holder
The brush holder features a suspended drain to allow water to drain and evaporate, eliminating moisture and mold build-up.
How efficient and convenient is that?
The brush fits neatly into the hanging holder, making storage simple, clean and good-looking.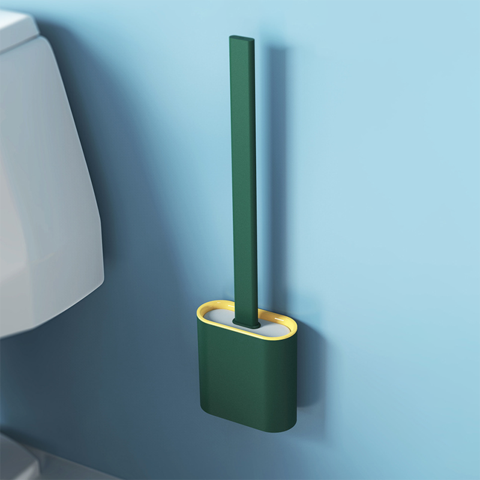 Durable and Hygienic Handle Design
The handle is completely made from one piece and connected without gaps, preventing germs and dirt from entering the handle.
Say good-bye to disgusting rusty handles: The handle of this toilet brush is made of strong sturdy and waterproof PP silicone material, which is very durable and will not degrade.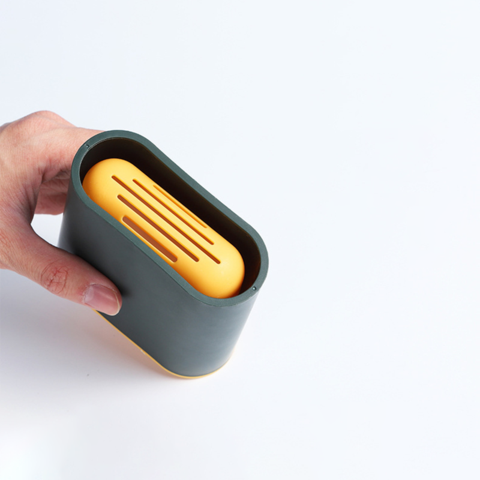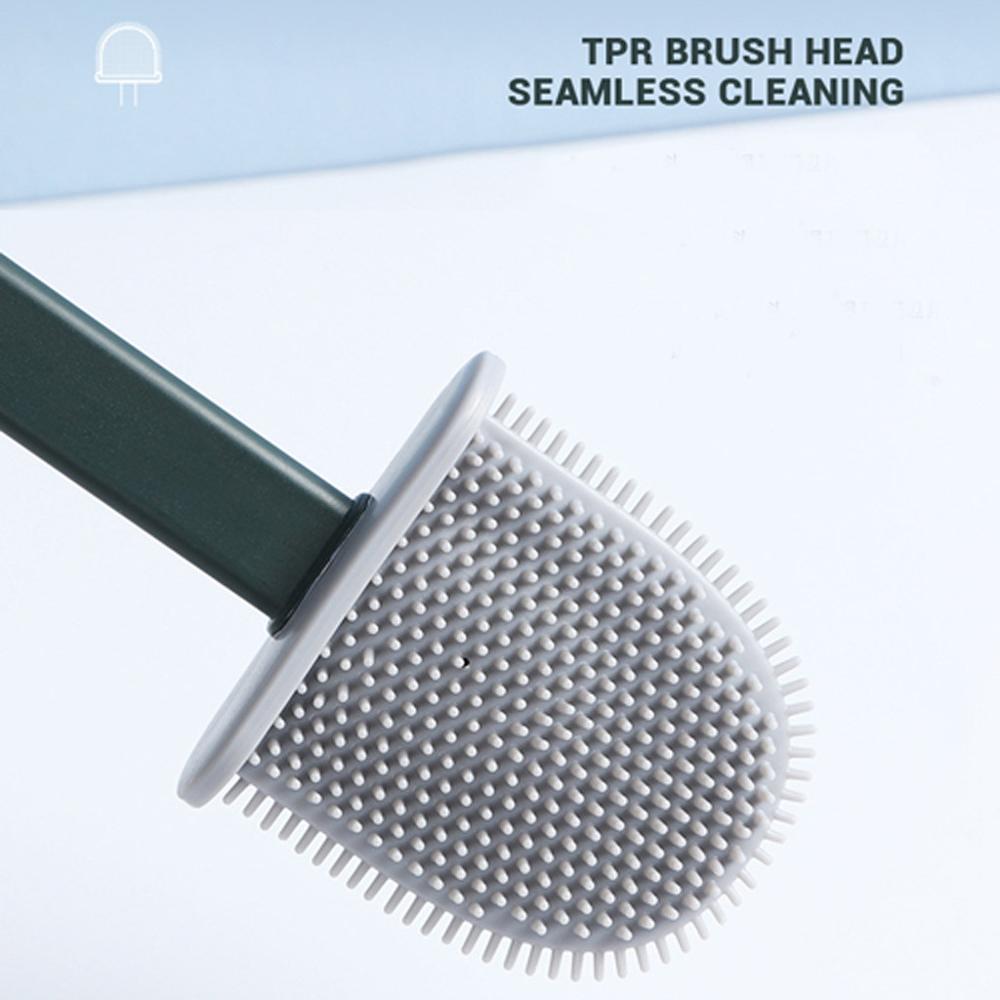 Multifunction Usage
Buy more than one for the rest of your household because this innovative brush not only works for toilet bowls. Our Anti-Bacterial Flexible Silicone Toilet Brush can also be used to clean sinks, wash basins and bathtubs! Thanks to its silicone bristles, this Brush has much stronger friction than traditional toilet brushes, so you need to spend less time and less strength cleaning ceramic objects.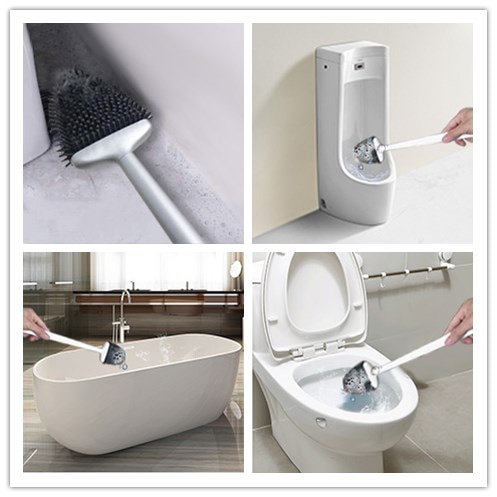 Specifications:
Color: White/Green/Blue/Pink
Material: TPR+PP
Size: 365 x 98 x 43 mm/14.34 x 3.85 x 1.69 inch
Weight: 280g/9.88oz
Package: 1x Toilet Brush