Antique Vintage Look Brushed Brass Kitchen Faucet with Pull Out and 360 Degree Swivel
This Antique Vintage Look Brushed Brass Kitchen Faucet has all the modern features that you are looking for in a kitchen faucet in 2022 like easy to clean rubber nozzles with a splash-free nozzle design, a long pull-out spout and a high-quality ceramic cartridge for lifetime drip-free usage. With its antique vintage look, this faucet is sure to set your kitchen apart. Made from solid brass, this faucet has a weight that ensures durability.
The single lever handle offers effortless temperature and flow control, simple in use and look.
All mounting hardware and hot/cold flexible hoses are included.
Specifications:
Faucet Height: 42 cm / 16.5 inch
Spout Height: 25 cm / 9.8 inch
Projection: 20 cm / 7.8 inch
Hole Diameter: 1 3/8″ (1.375 inch or 34.925 mm)
Finish: Brushed Brass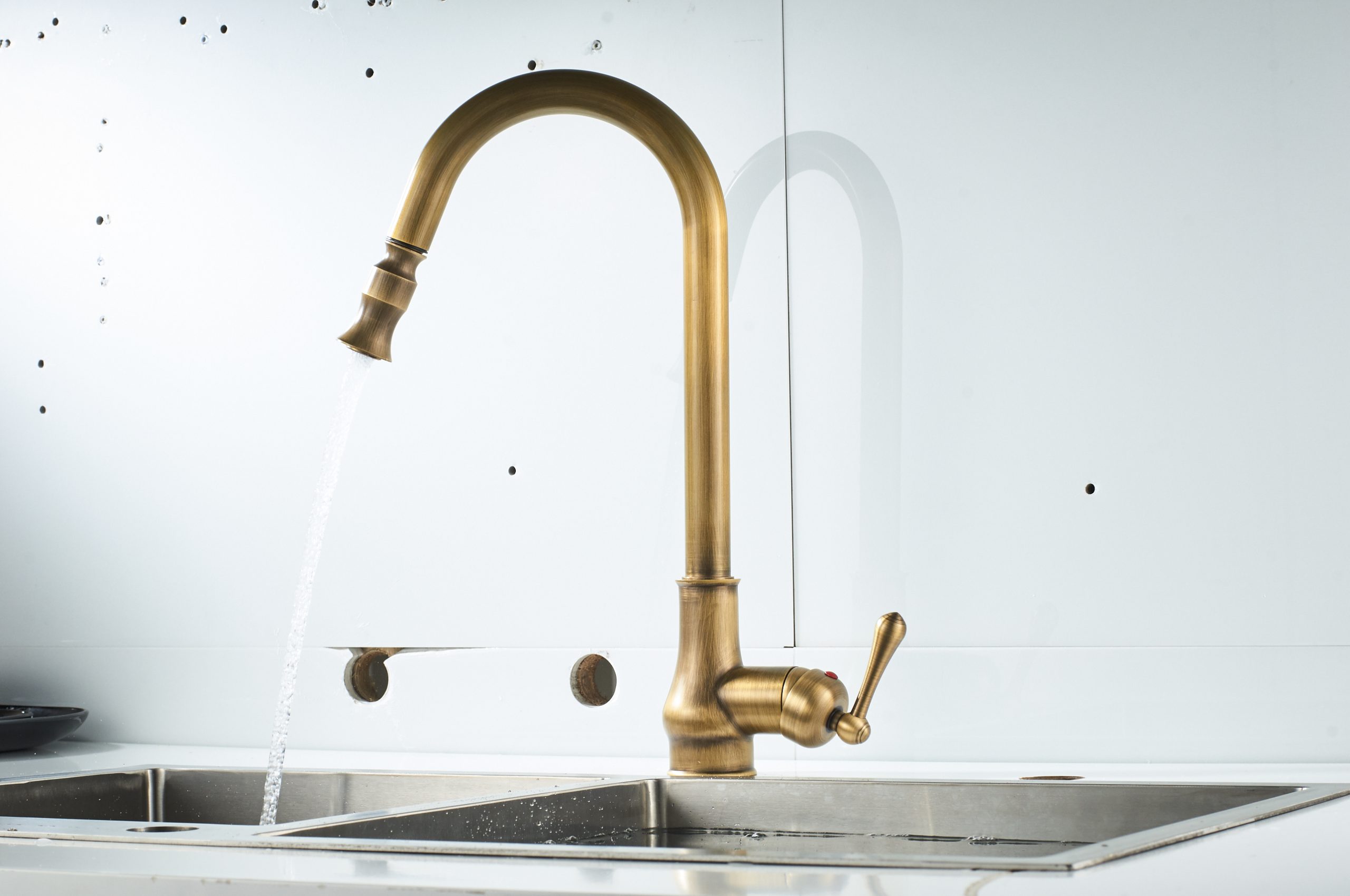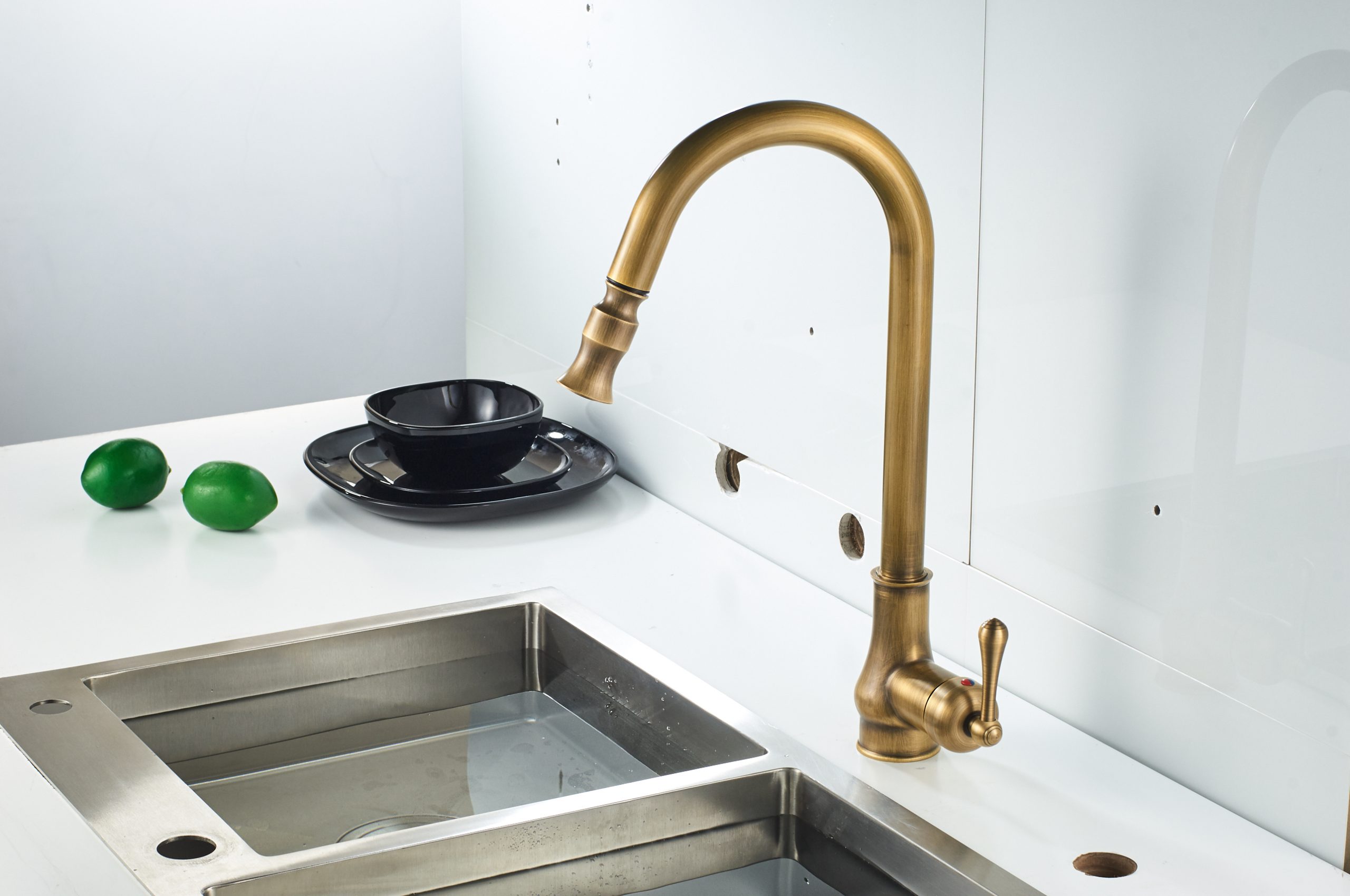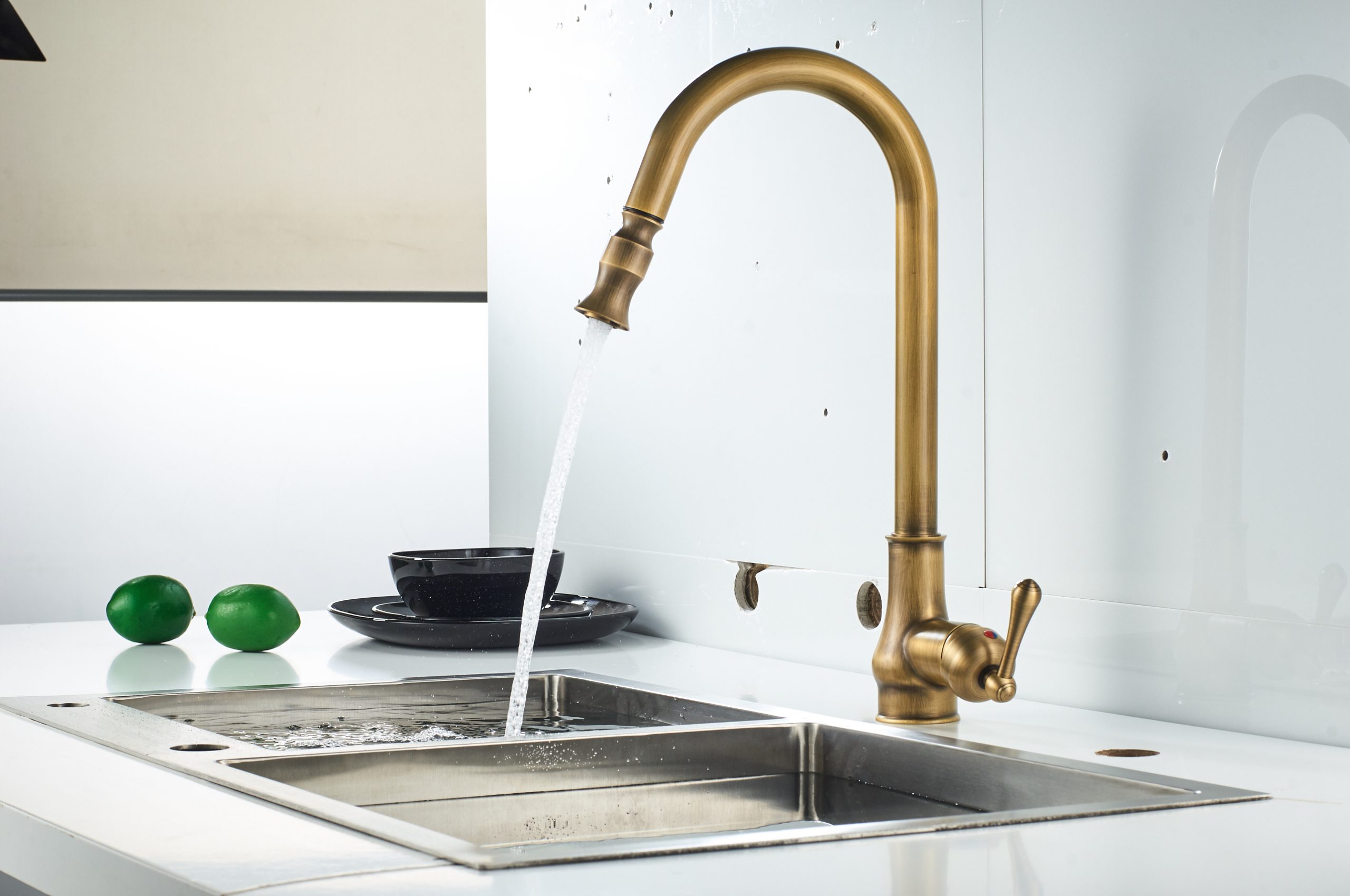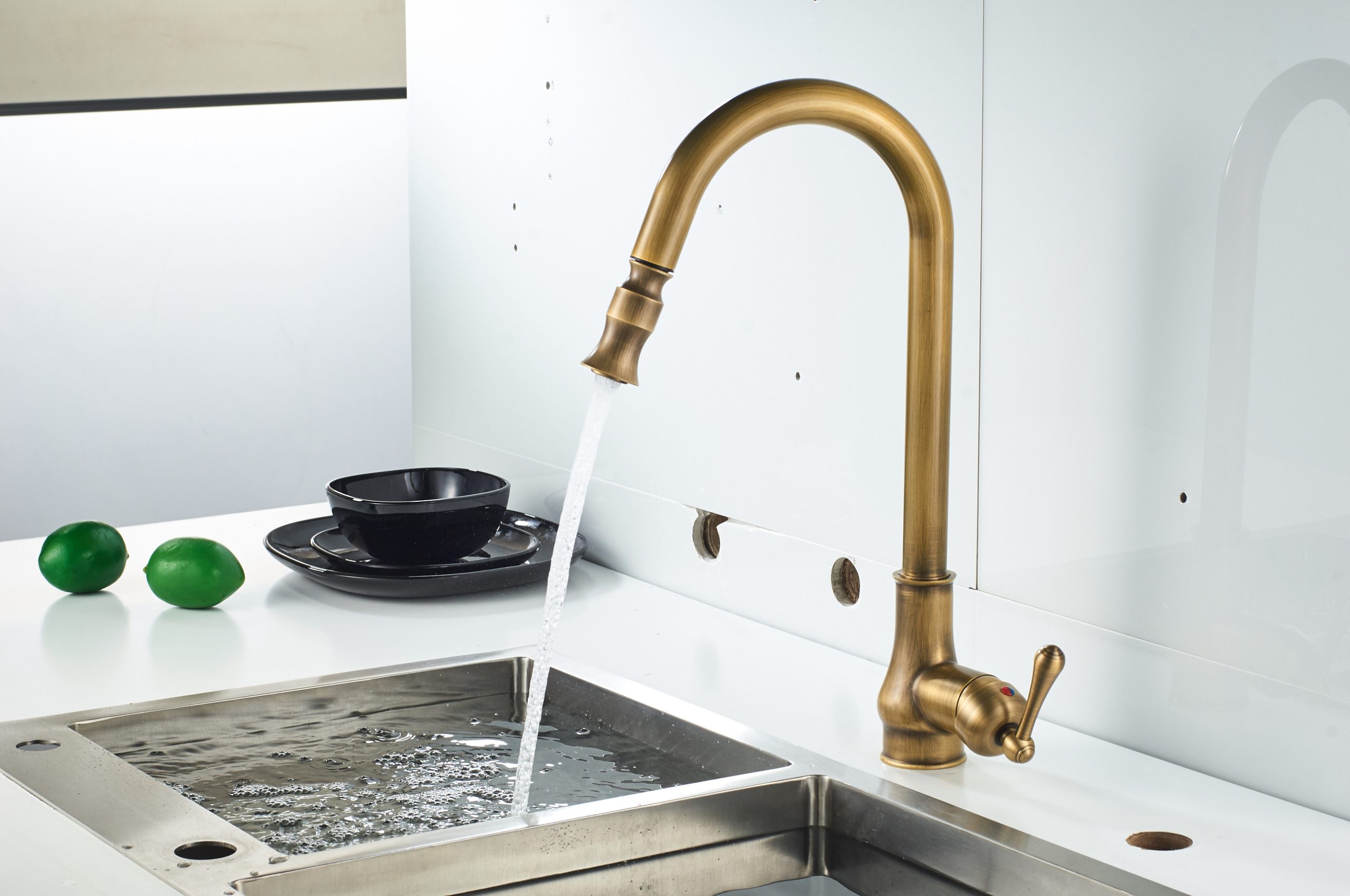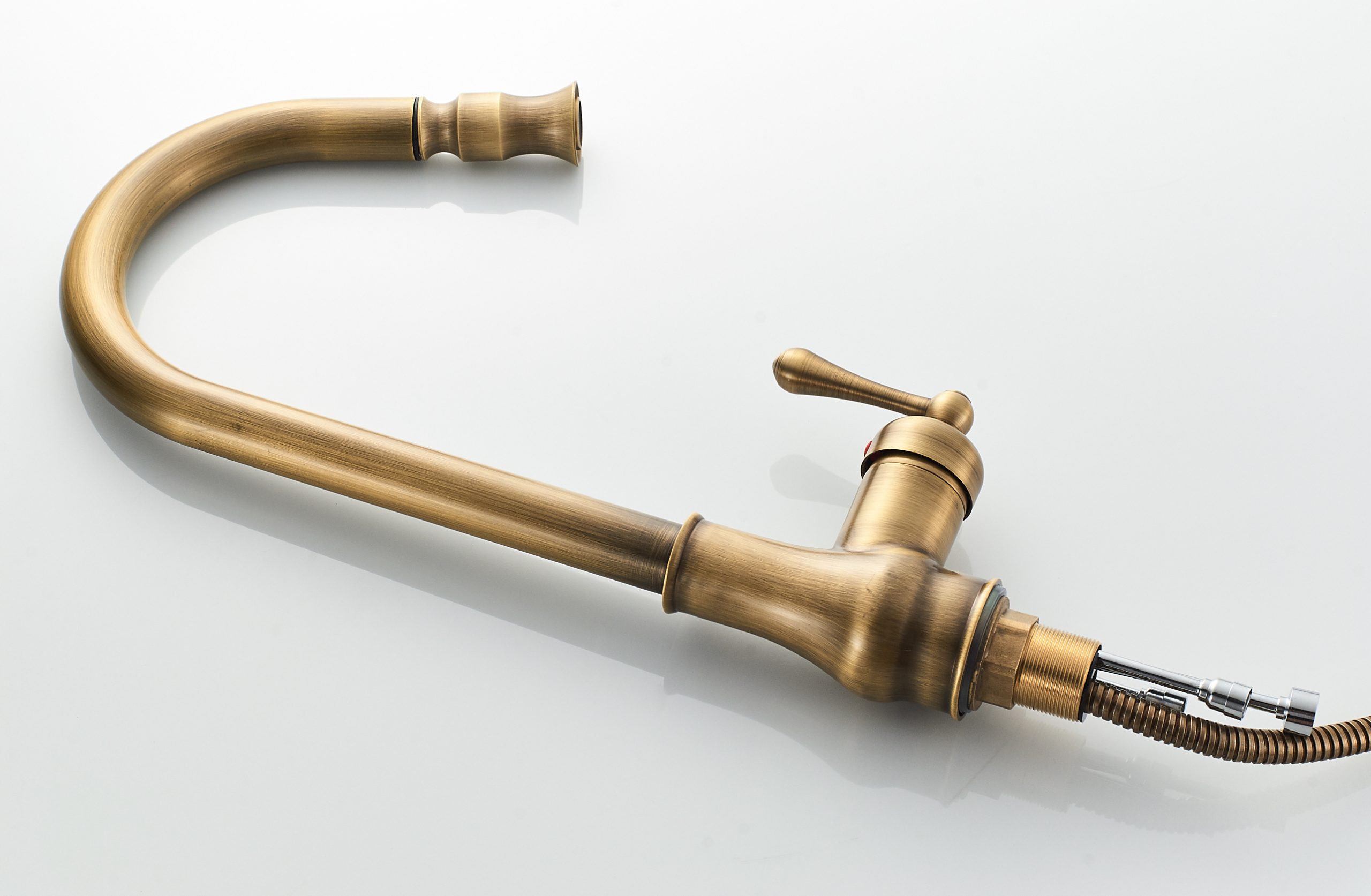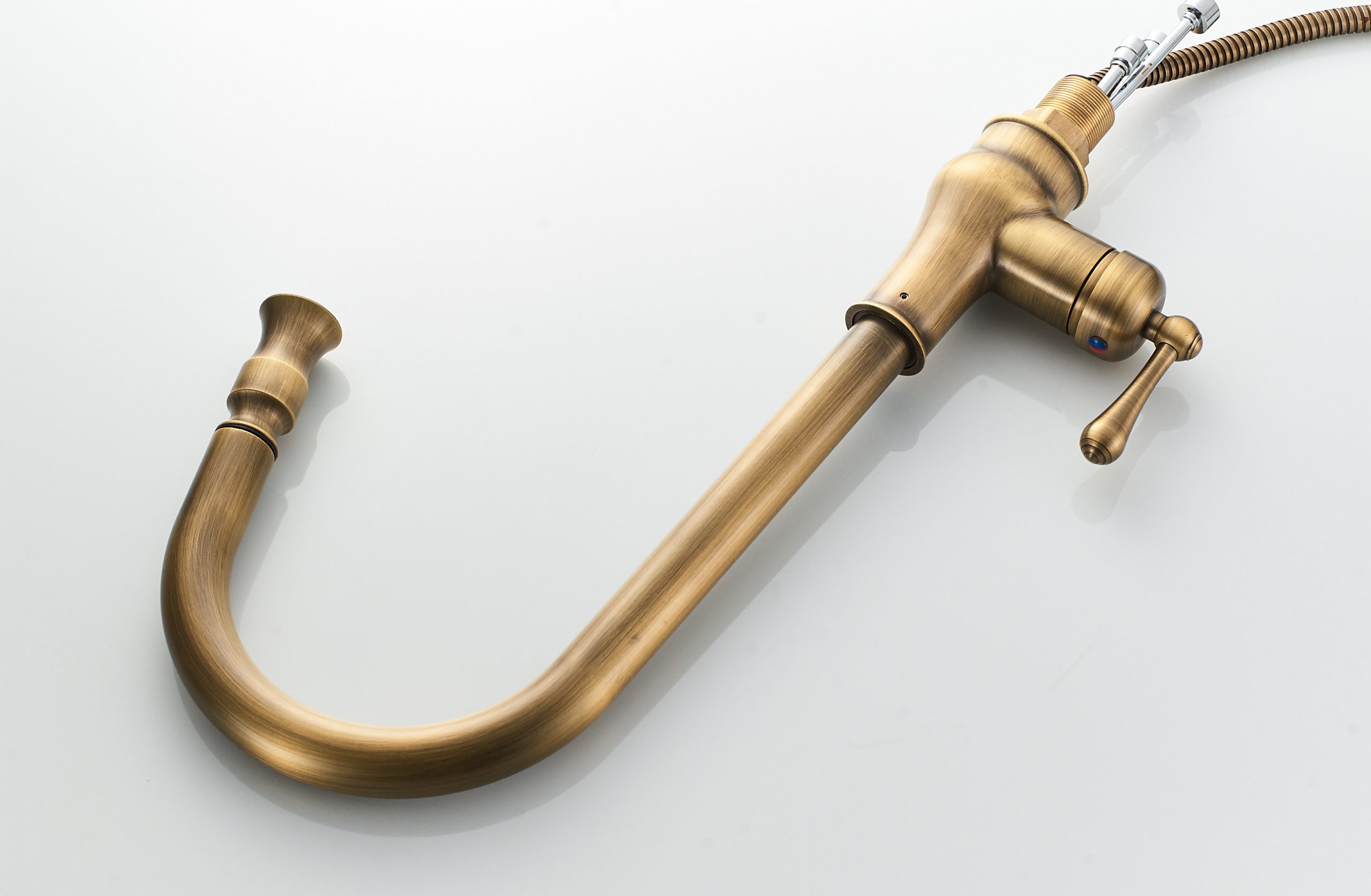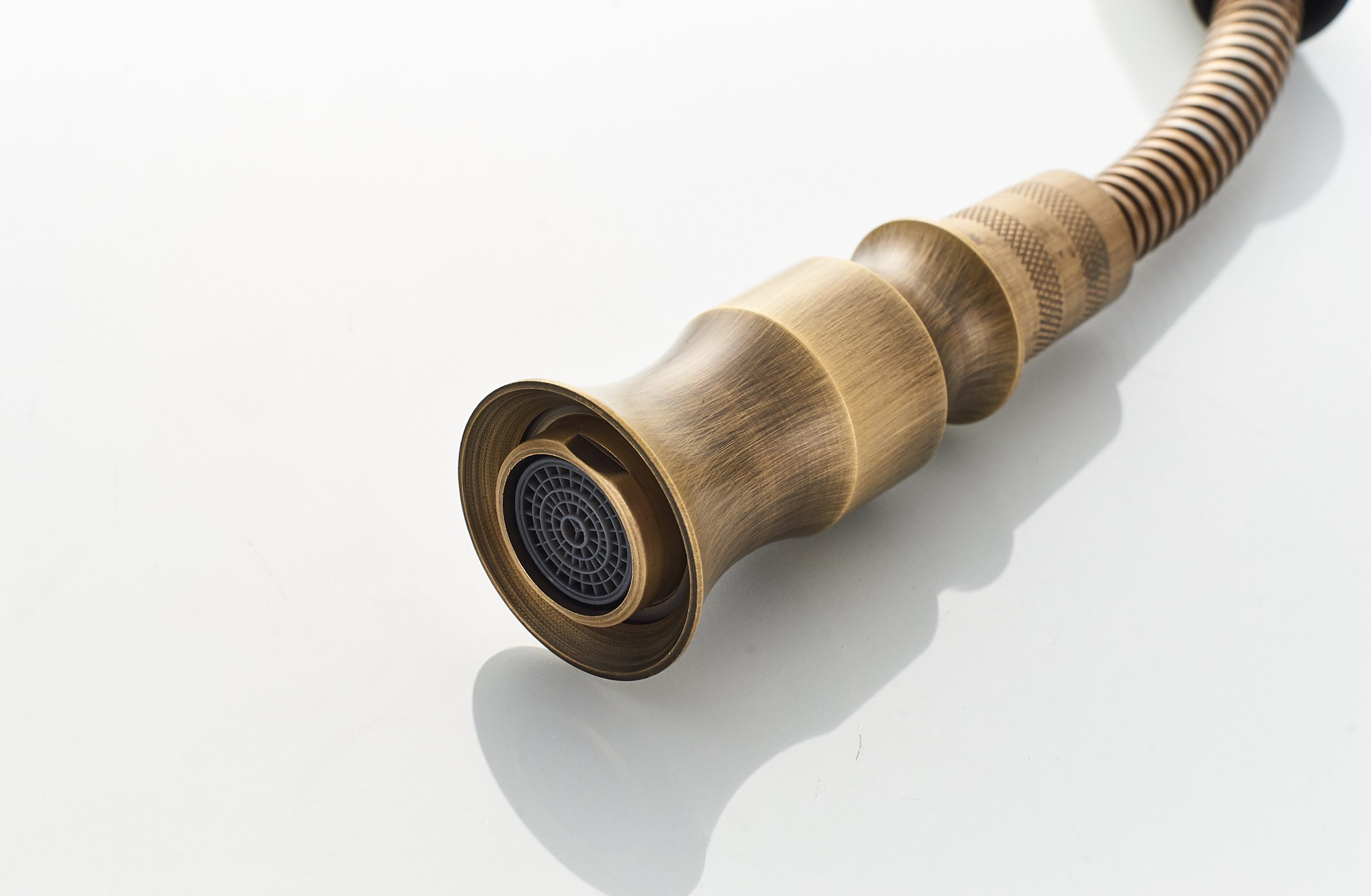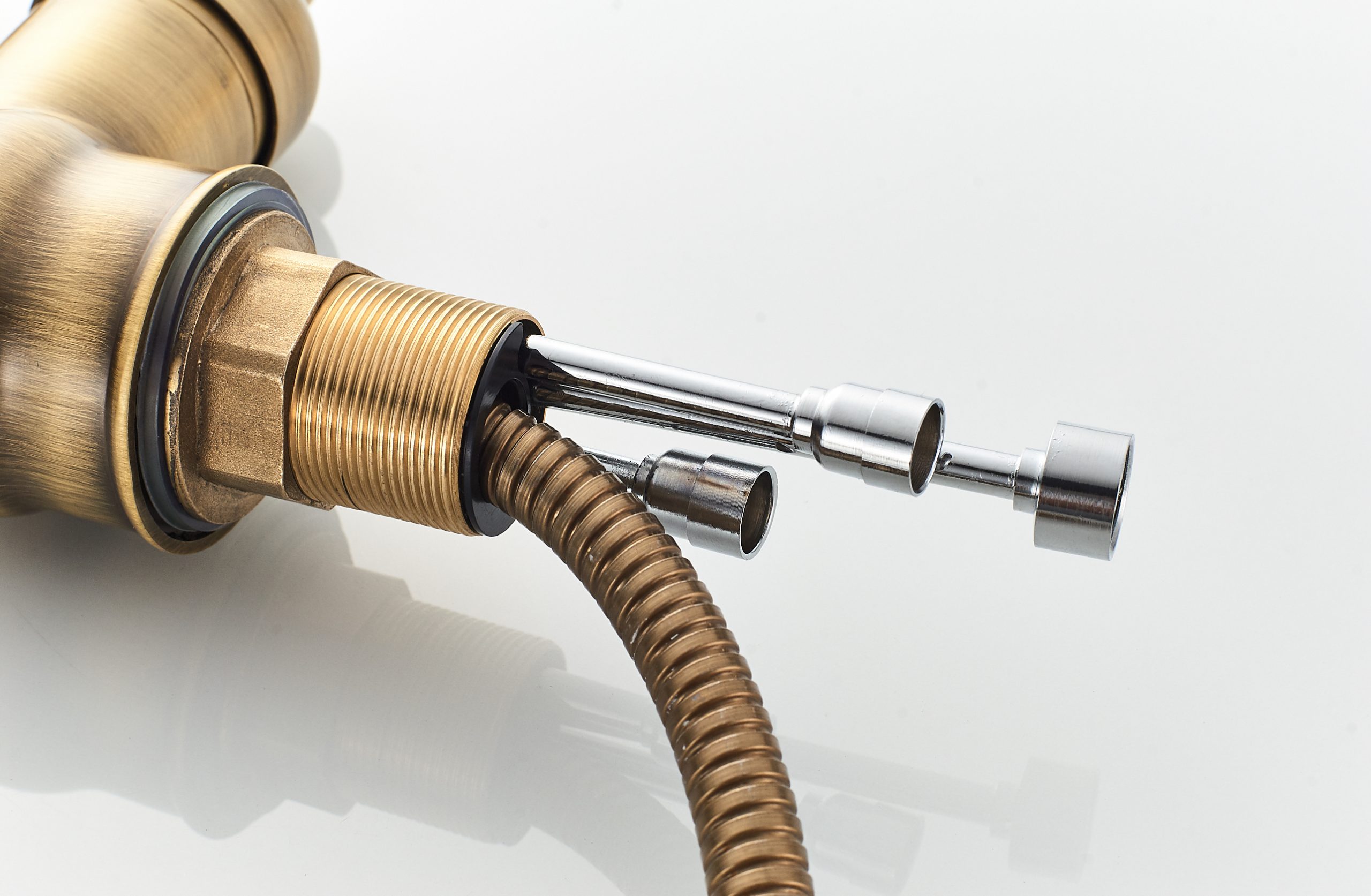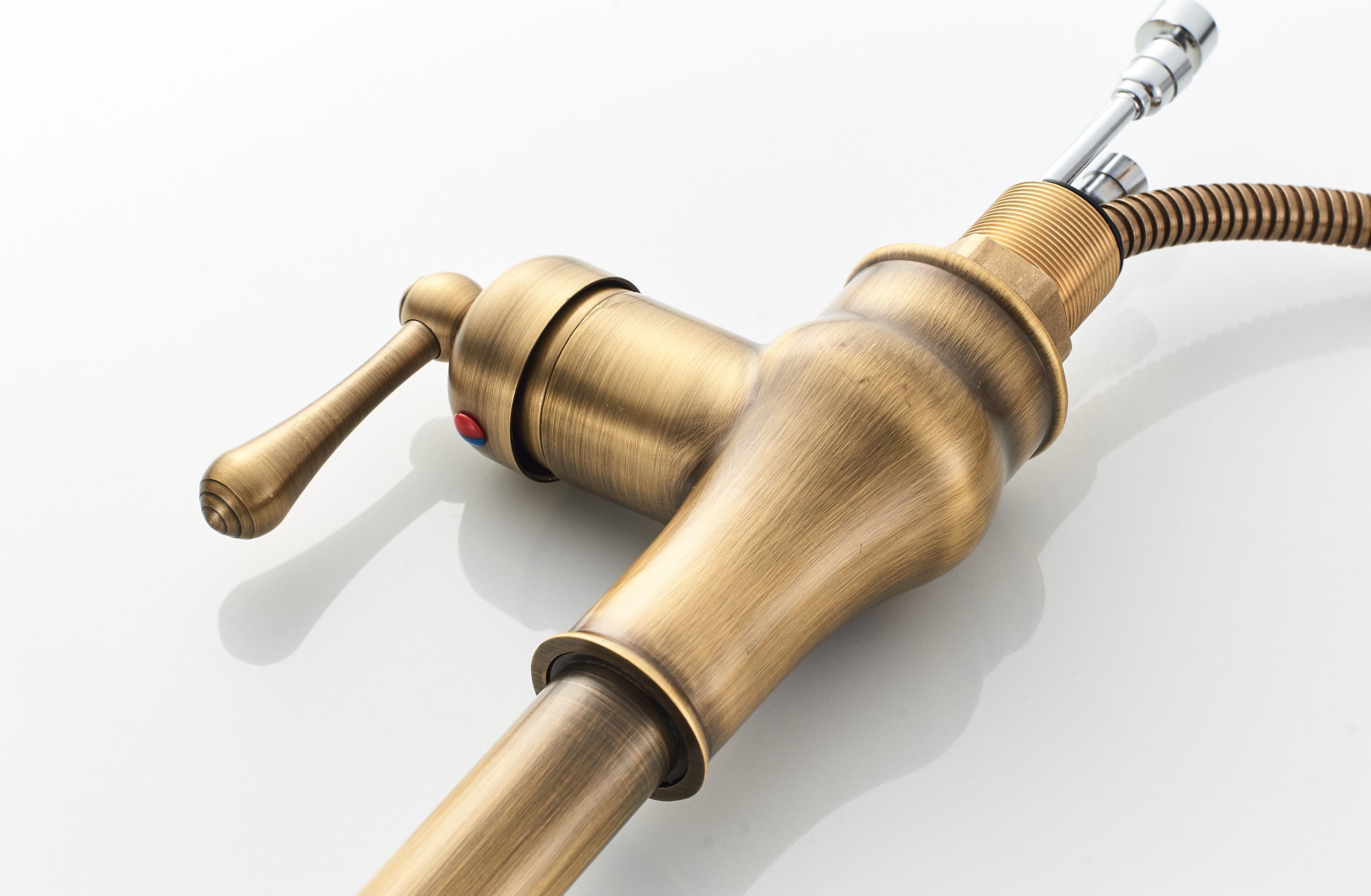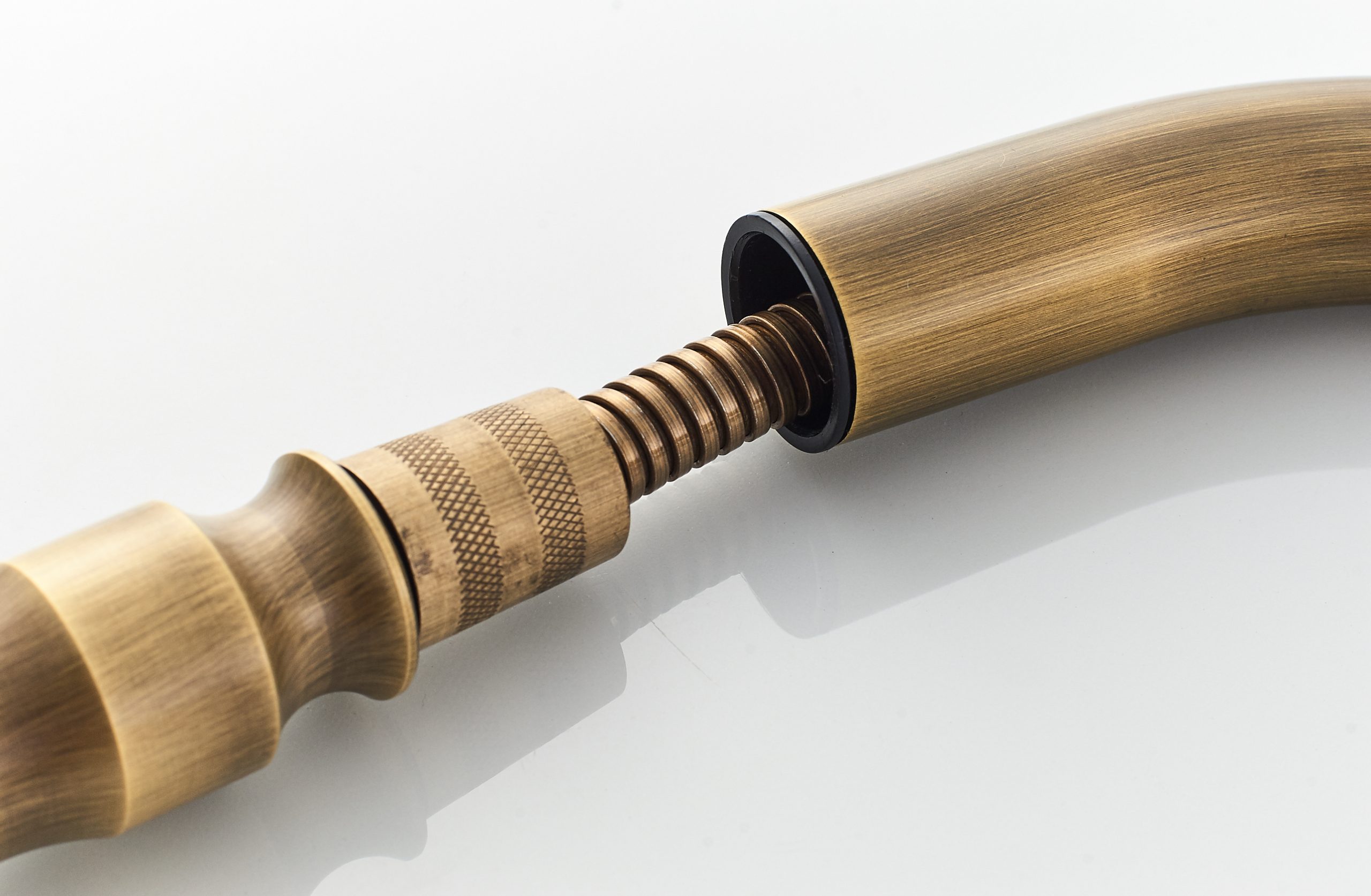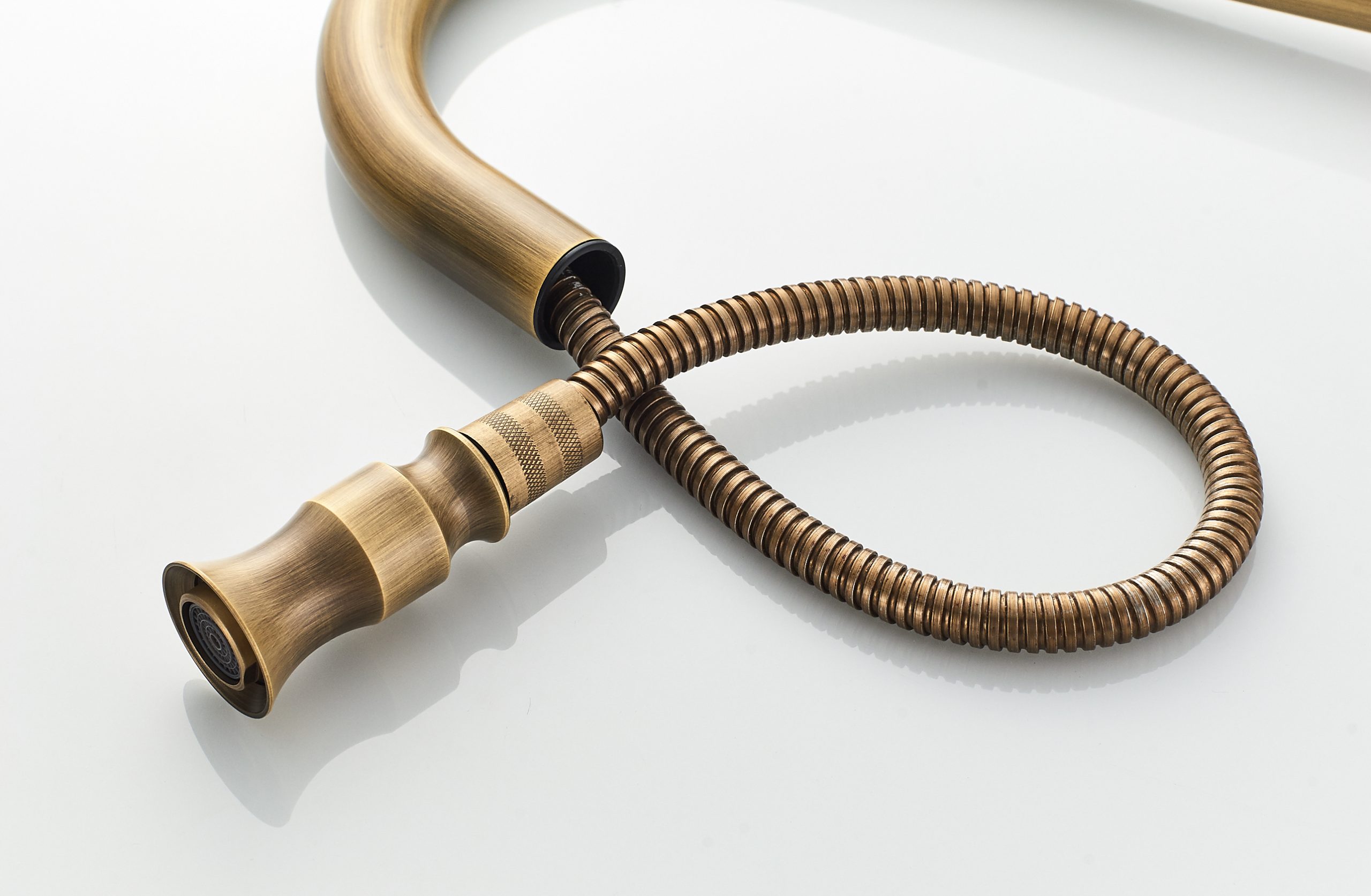 Installation Instructions:
The standard faucet hole sizes for kitchens and bathrooms are 1 3/8″ (1.375 Inches or 34.925 mm) in diameter.
Step 1: Feed the faucet lines through the trim ring and connect the trim ring to the faucet.
Step 2: Feed the faucet lines into the hole in your countertop or sink.
Step 3: Install washers and nuts underneath the sink. Finger-tighten the flange nuts underneath the sink and check the alignment of the flange, faucet and sink hole from above. If you used caulk or plumbers putty for the gasket/trim ring installation, wipe away excess underneath the sink.
Step 4: Connect the water supply lines. Use plumbers tape if necessary.
Step 5 – 7: Set Up the Pull-Down Faucet with the weight attached to the braided hose for the pull-down faucet. Attach the quick-connect hose to the supply pipe. Pull down on the hose and attach the weight.
Step 8: Turn the water on slowly and check for leaks. Tighten connections if necessary.
Step 9: Remove the aerator from the faucet. Slowly turn the water on and let it run, aerator free, for a few minutes to clear the lines. Recheck everything for leaks and make readjustments. Then turn the faucet off and replace the aerator.
Done. We hope you enjoy your new kitchen faucet!