Pull Out Basin Faucet with Dual Spray Mode
Convenient for Hair Washing, Cleaning of Baby Utensils, Pets, etc.
If you are looking for a perfect solution to wash your hair at home this elegant pull out basin faucet is a great helper! It comes with a 85 cm / 33.46 inch retractable spray head that has two spray modes which can be easily switched with a convenient button on the spray head itself.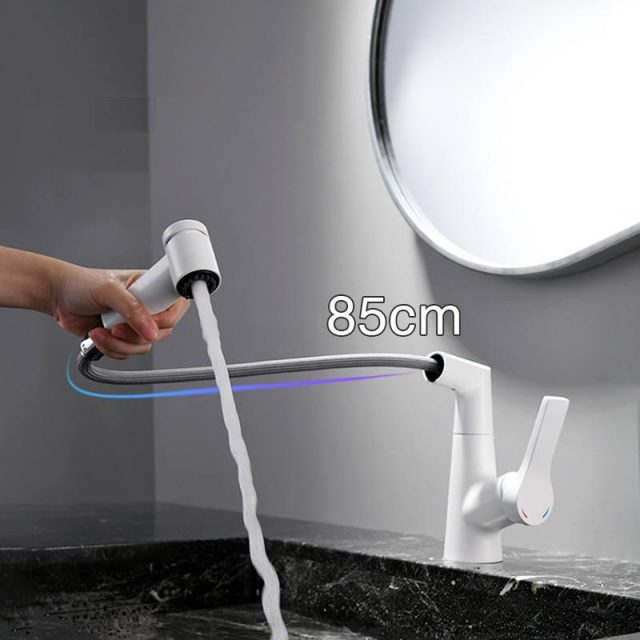 The faucet is made from solid brass and comes with all parts required for installation. Installation itself is very easy thanks to the provided parts and can be done by anyone without special tools.
Washing your hair at home will be a breeze with this convenient and clever faucet!
Whether you're washing your hair in the sink or rinsing out conditioner, this faucet is the perfect solution for making your hair-washing routine easier than ever. Don't miss out on this must-have addition to your home – order yours today!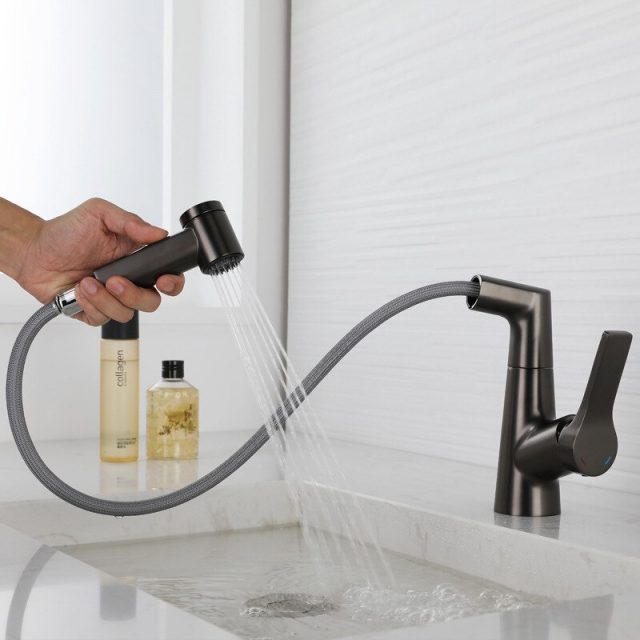 Quality & Satisfaction Guarantee
We offer five years warranty on this high quality solid brass faucet. You buy without risk.