A simple yet stylish solution
A modern decor statement with a practical purpose! These hooks both look great and will help organize your space.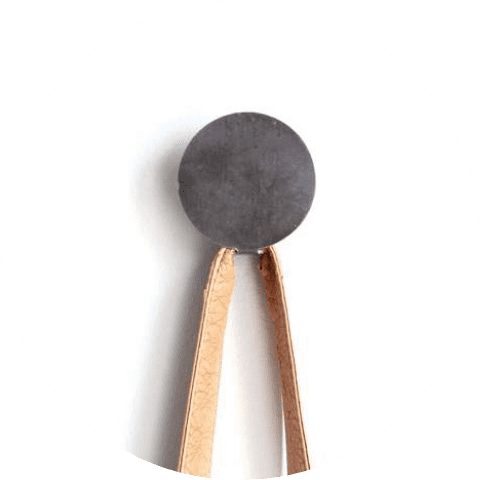 Wall hook details and specifications
A great hook for all your belongings
Made in the USA
The circle wall hook is plasma-cut out of 16 gauge steel in Tennessee, United States of America, for a durable yet lightweight piece.
The size of the wall hook
Circle design measures 2.5 inches wide, with a 1-inch gap from the front design to the wall. Screws not provided. Can hold up to 10 pounds.
Remarkably durable and lightweight
Despite the size and weight of the hook, it is incredibly durable. So, whatever stuff needs hanging will fit perfectly on this wall hook.
A great design
The wall hook's design is simple yet very stylish and creates a modern look. A nice little detail that will fit in perfectly anywhere.
Keep your things in one place
So, want to keep all your essentials in place? With this convenient wall hook, you can place anything that can be hung on it and always have a dedicated place for your things.