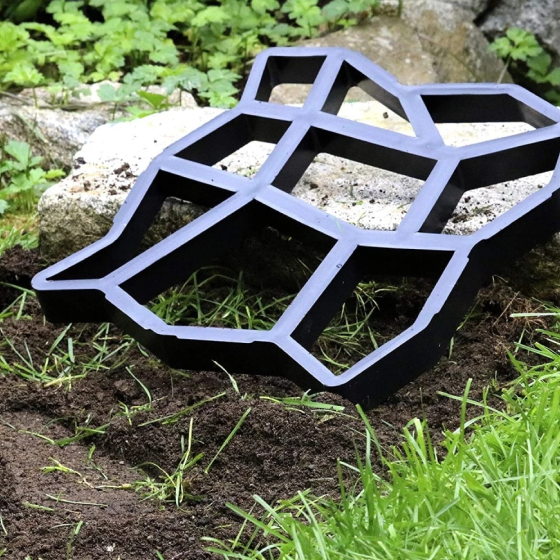 Forge your own path
Create instant walking space with an easy-to-use mold that injects some character and texture to your backyard, side yard, or front lawn. No need to call the landscaper or hire a professional team: all you need is some cement or mix.
It's DIY fun without breaking the bank
Designed for garden lovers (and everyday people) who want to add character to their garden or patio, molding and creating one's own walkway is freeing, expressive, and perfect for those with creative minds. Have a vision for that backyard or mini garden — but not the budget to hire a professional? Use this easy-to-use DIY Path Maker Mold and become your own landscaper.
It's eco-friendly and reusable
Don't harm the environment with one-use throwaway mold kits or pieces. Our thermoplastic DIY Path Maker Mold can be used over and over again, helping you create a few path pieces or a complete path from the backyard to front yard. Wash with water after use and reuse whenever you need to.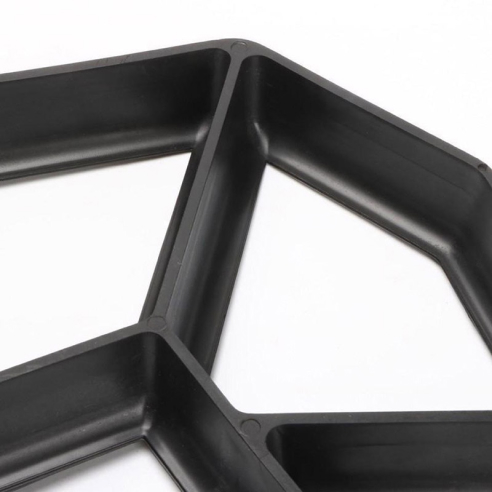 Creations that are as easy as.
One. two. three.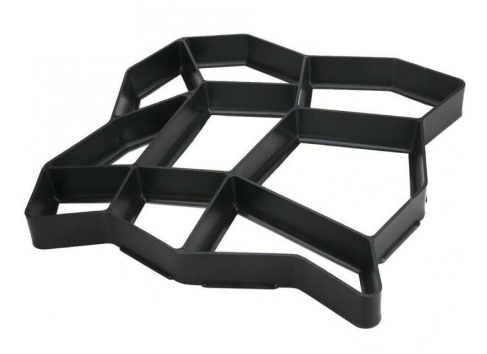 Pour mix into the mold
Whether cement, ashcrete, or micro silica, pour your foundation mix into the mold.
Shape and flatten
Smooth out your mix so it fits within the mold.
Remove the mold
Once your mix dries, remove the mold maker.
The look of nature, man-made
Our path mold features a stone-block pattern for a natural, true-to-life look. Each mold measures 14.1 x 14.1 x 1.5 in / 36 x 36 x 4 cm for a sizable walking space. Neighbors and friends will be guessing how you crafted such amazing pathways without a team of professionals.