Drill Scrubber Brush Kit for Quick & Easy Cleaning
These scrubbers are designed to clean all surfaces around your home with ease. Whether you're cleaning your tiles, bathtub, sinks or countertops, this brush kit is the perfect tool to get the job done.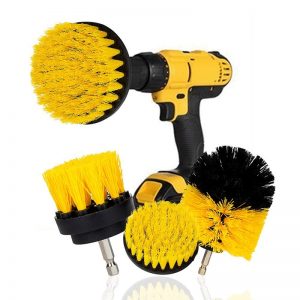 This drill scrubber brush kit has three different sizes and shapes that are durable and flexible. It's a must-have for any homeowner.
👍 3 different sizes and shapes of brushes for cleaning around your bathroom surfaces.
👍 Kit contains medium stiffness nylon brushes that will attach to your favorite cordless drill.
👍 Nylon bristles will not scratch and can be used on tubs, sinks, baseboards, fiberglass shower enclosures, shower door tracks, and porcelain.
Save Time & Effort
When you need to clean a lot of different items quickly and effortlessly, this kit comes in handy. Not only does this kit make cleaning a lot easier, but it also saves time.
With this kit in your kitchen, bathroom, and anywhere else you need it, your home will be sparkling clean in no time!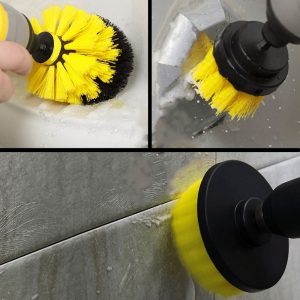 Product Dimensions: 5 x 5 x 5 inches
Drill not included! Fits on any common drill.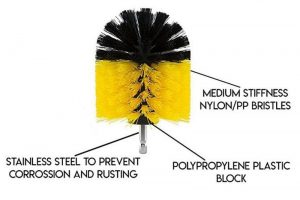 The medium stiffness nylon / PP material ensures that these brushes are tough enough to withstand the wear and tear of everyday use.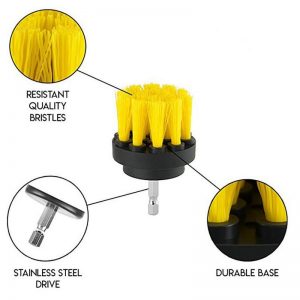 It comes with three power brushes for all your household cleaning needs. Made from durable plastic and high-quality bristles, these brushes work well on both hard and soft surfaces. They're designed for quick cleaning, so you'll be able to get the job done in no time!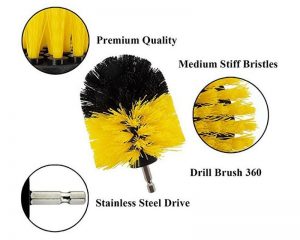 BUY NOW AND GET A CRAZY DISCOUNT!