EcoCoconut
2 Pack Scrub Pads
Sustainable living made easy
If you want to go plastic-free with your cleaning products, look no further than these EcoCoconut Scrub Pads. They replace that nasty plastic scouring pad with one made from coconut fibre for zero waste cleaning at home. These are perfect for washing plates, cups, and other crockery at home and feature naturally antibacterial agents within the coconut fibre.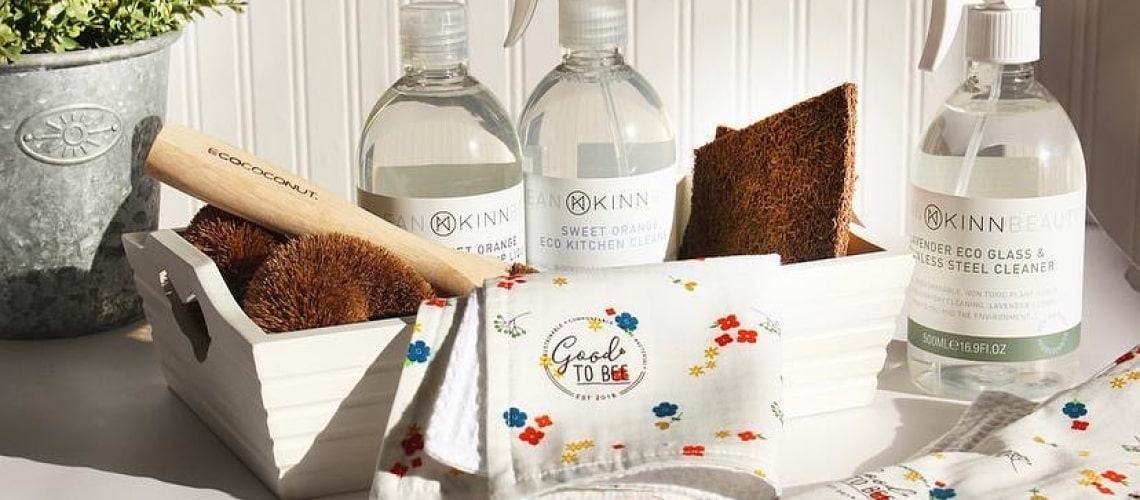 Clean home. Clean planet.
EcoCoconut Scrub Pads: features & details
100% eco-friendly & safe
The EcoCoconut Scrub Pad is made ethically in Sri Lanka using coconut coir and 100% natural and organic tree rubber latex. It is 100% biodegradable. The packaging and shipping materials are 100% plastic free as well, including labels and tape.
Non-scratch
Made from the hair of coconut, these are an excellent alternative to the usual green scratchy pads that take off the non-stick on your pans. However, coconut fibre is not suitable for some plastic bottles, as scratching may occur.
Effective and chemical-free
A biodegradable and highly durable multi purpose scourer has been designed to meet style with sustainability and with all the functionalities to deliver a superior clean in your home. Does not release microplastics into our environment, unlike commercial scouring pads.
Durable & saves you money
As the fibres are naturally antibacterial and highly durable, the scrub pads tend to last longer and are therefore a better value for money. Just rinse the pad after each use and store in a dry place.
Sustainably sourced
materials only
Join the plastic-free revolution!
The EcoCoconut Scrub Pads are made with FSC (Forest Stewardship Council) certified recycled rubber trees grown in a plantation and replanted at the end of their life with the wood used for our brush handles. The bristles are made from sustainably farmed coconut husk which is the outside of dried coconuts.