Elegant Minimalistic Golden Towel Ring
This elegant minimalistic golden towel ring with round edges is made of high quality aluminum built to resist daily scratches and corrosion. Suitable for use in bathrooms and kitchens.
Special Deal: Get the matching set of robe hook, towel bar and toilet paper roll holder for only US $122.
Towel Ring Size: Length 225 mm / 8.86 inch, Height 135 mm / 5.31 inch
Towel Bar Size: Length 540 mm / 21.26 inch, Height 35mm / 1.38 inch
Distance to wall: 60 mm / 2.36 inch
Wall Mount Size: Length 50 mm  / 1.97 inch, Height: 35 mm / 1.38 inch
All mounting hardware and screws are included.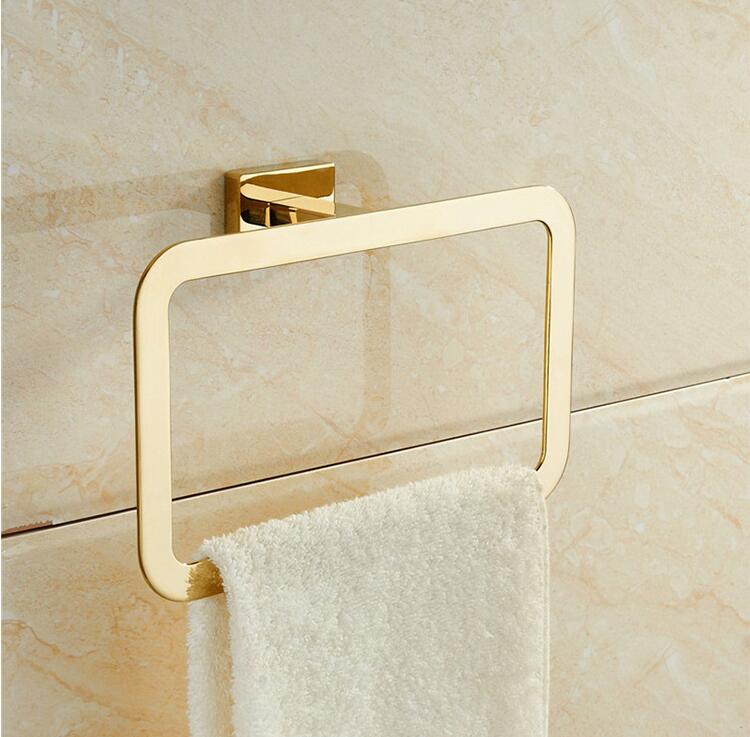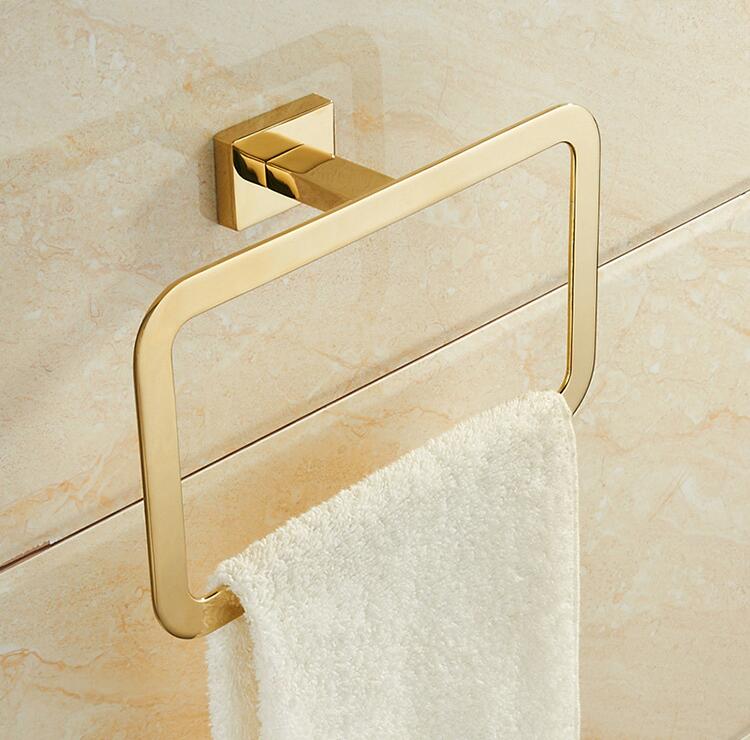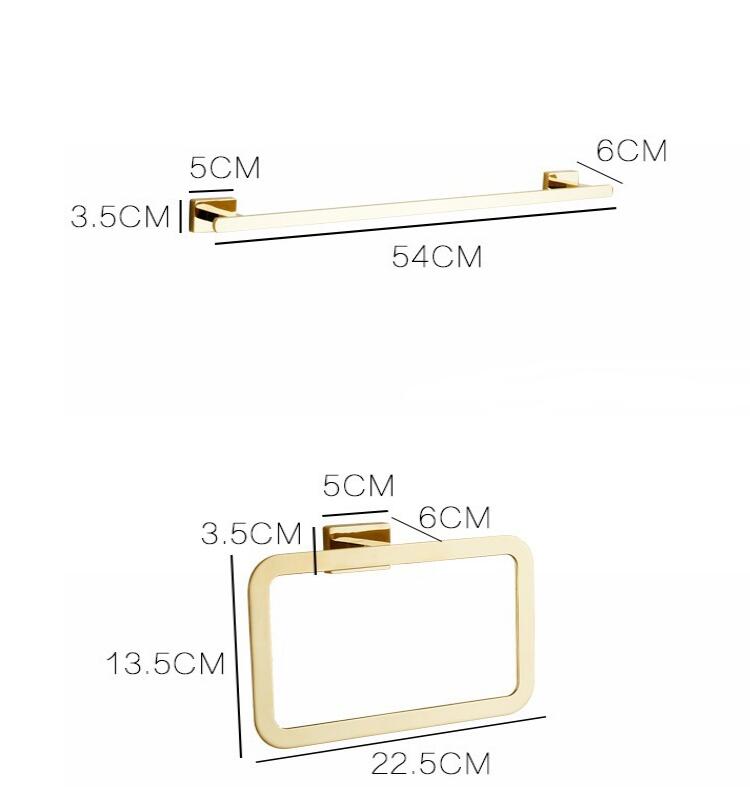 Golden Towel Bar: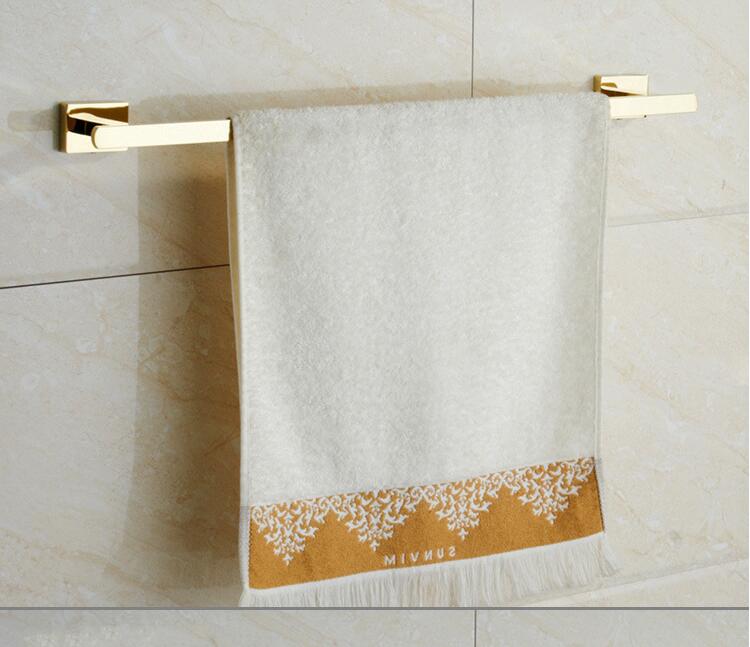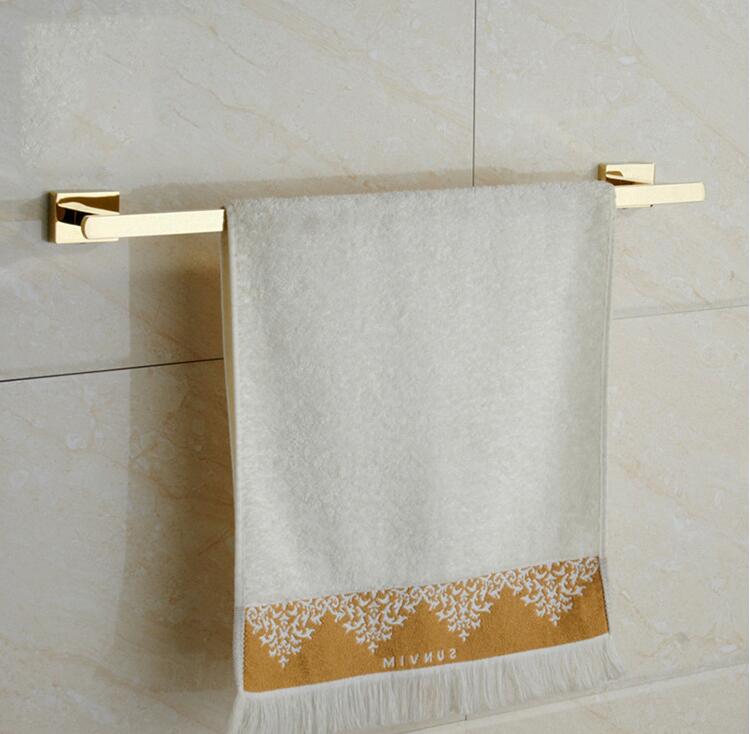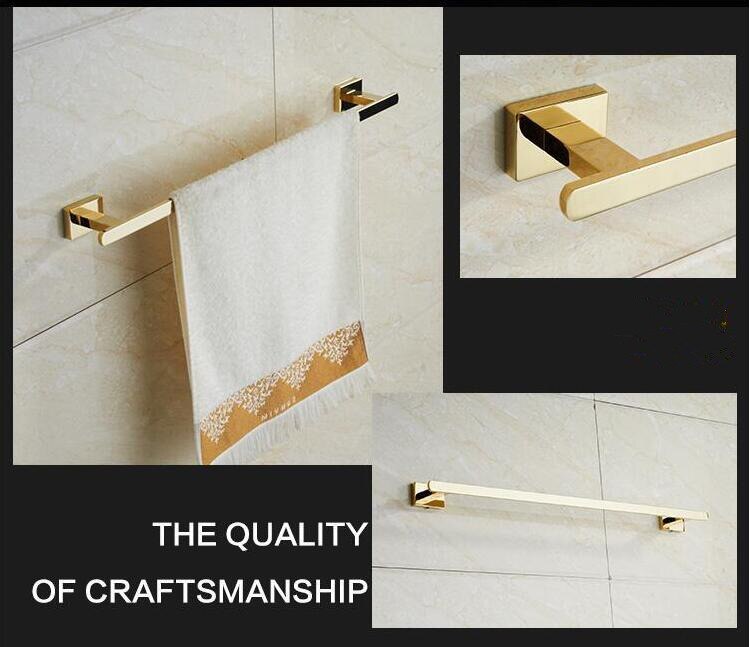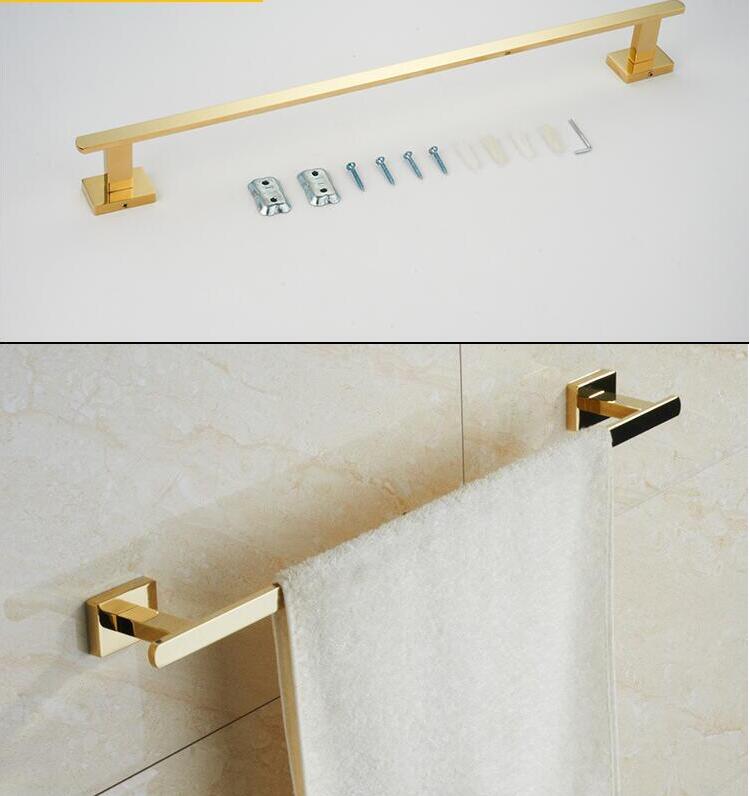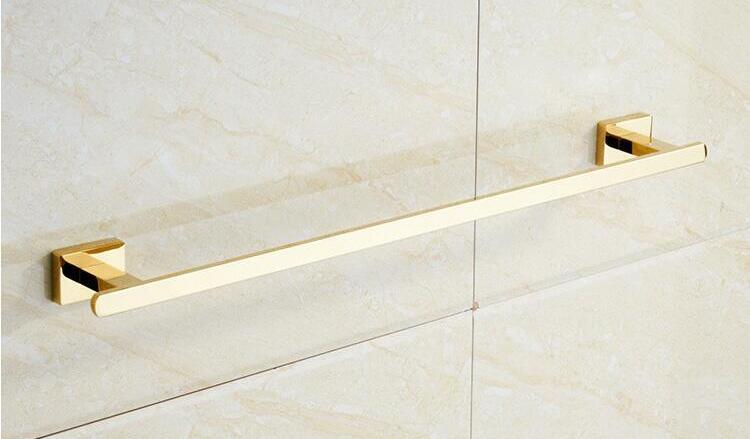 Golden Robe Hook: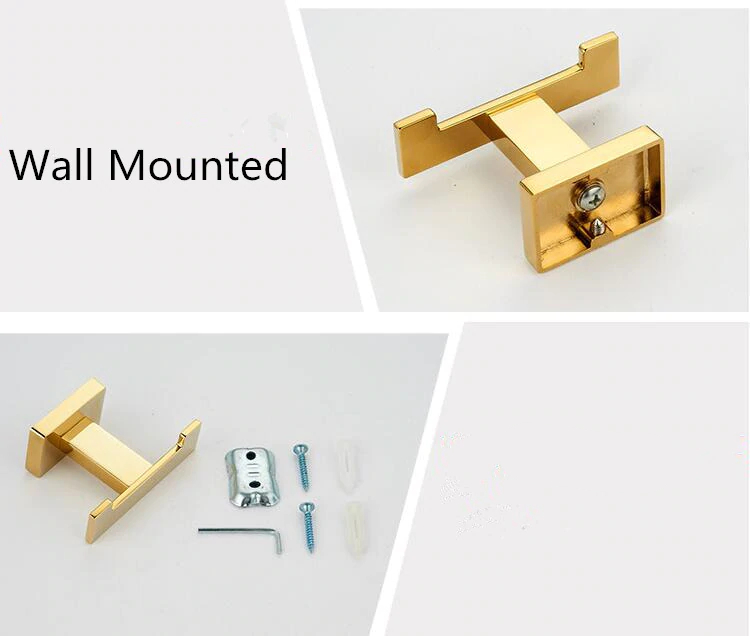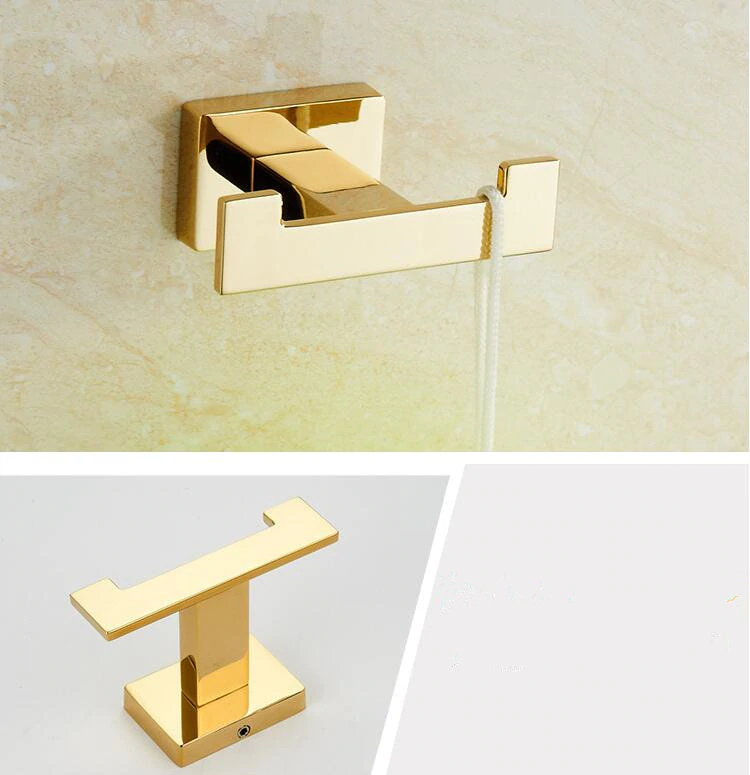 Golden Toilet Paper Roll Holder: