Flexible Neck Reading Light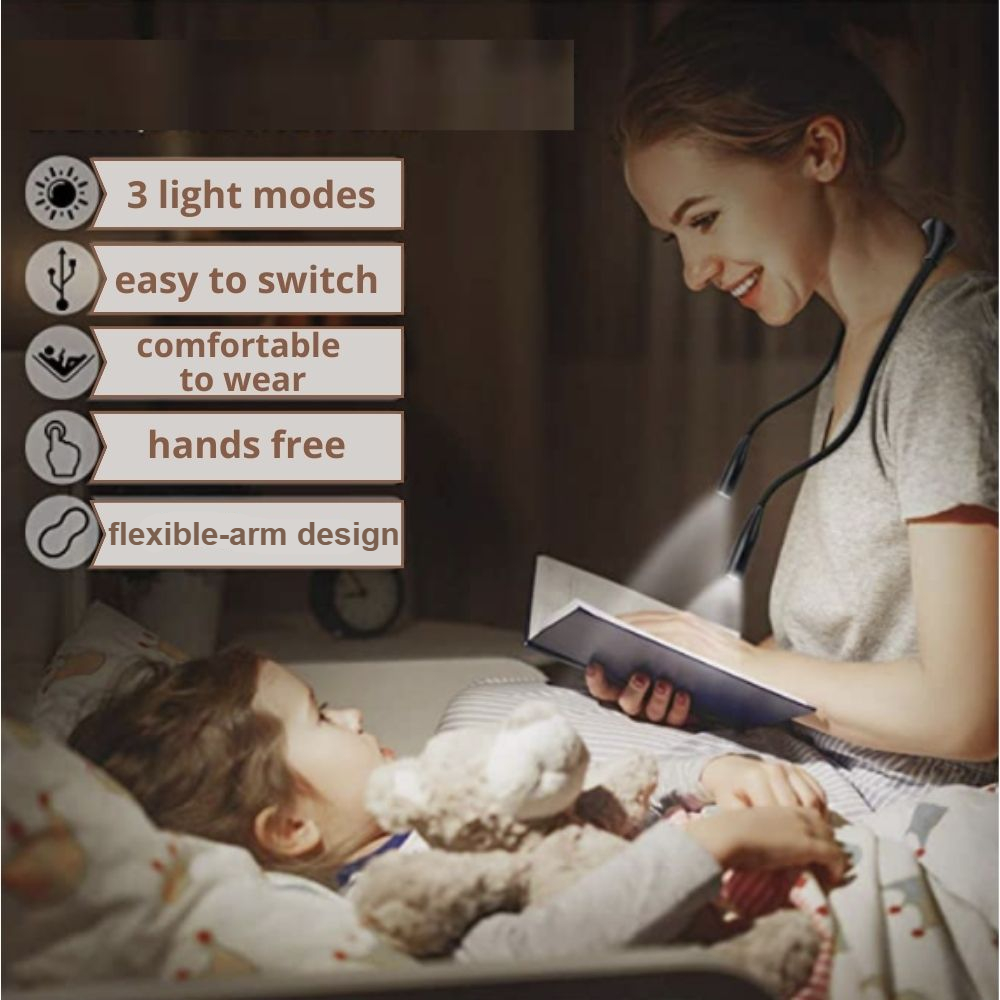 💡 Hands-Free: This Neck Reading Light keeps you free from flashlights or headlamps, so you can comfortably do anything from reading, repairing, night jogging, walking your dog, knitting, and dozens of other activities – all without discomfort. Our light is extremely convenient and practical to use.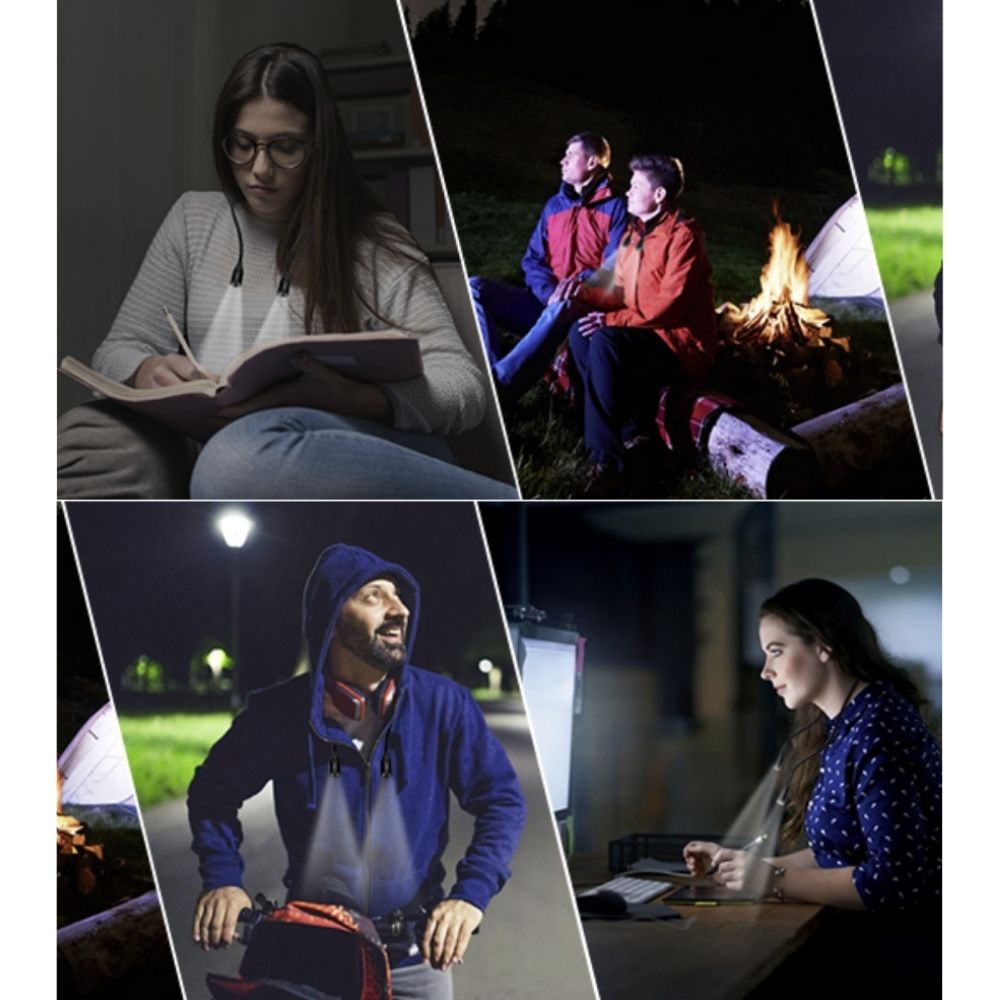 💡 Adjustable: The flexible arms of this LED light are easily bendable, allowing you to adjust to any angle and position. Point the light source to exactly where you need it, without blinding and bothering your loved ones.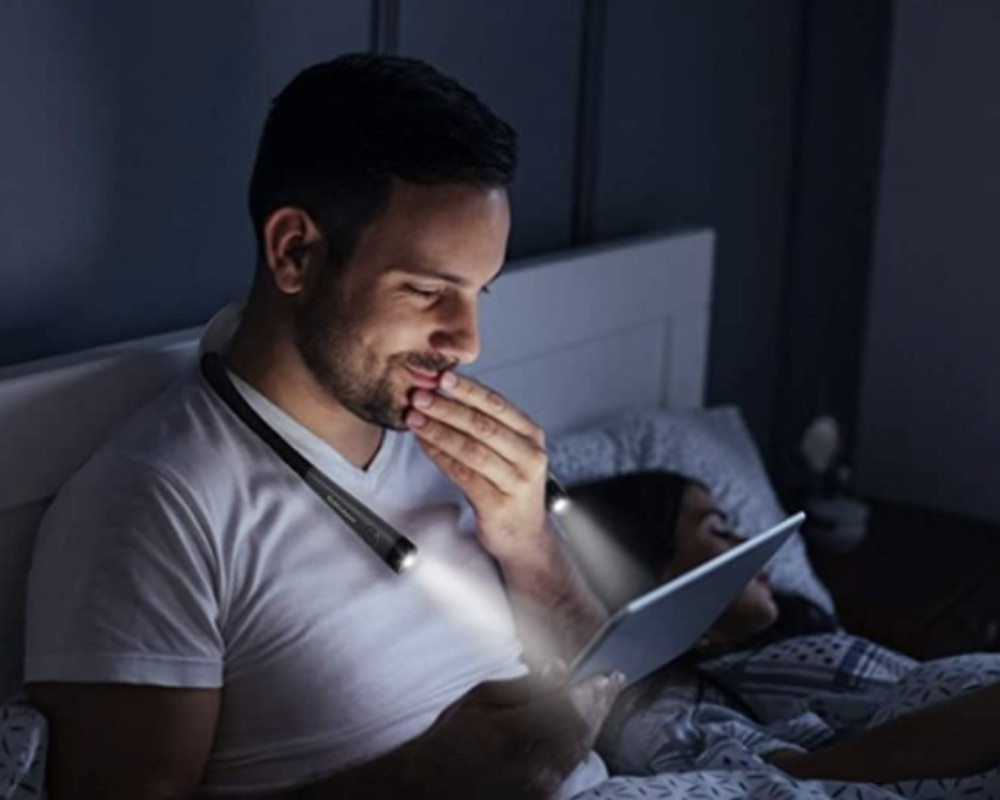 💡 Three Light Modes: Adjust light modes by simply clicking the switches at each end of the light device to turn on/off, control brightness, and choose between focused, brighter, or dimmer light. The light does not irritate the eyes for comfortable long-term use.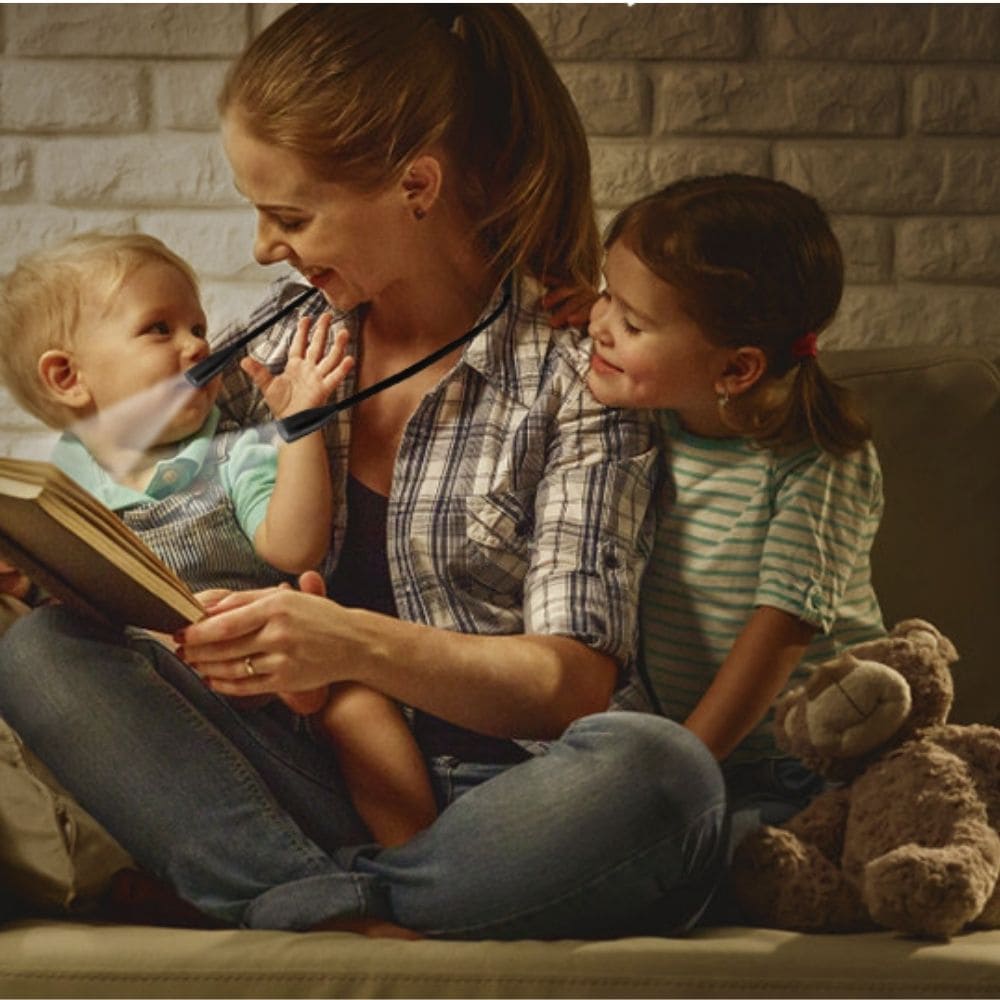 💡 Lightweight: Weighing just 3.5 ounces, this Neck Light will not burden your neck with wear. It's easy to carry anywhere for convenient use. It's a practical and wonderful choice for travel and an excellent gift for friends.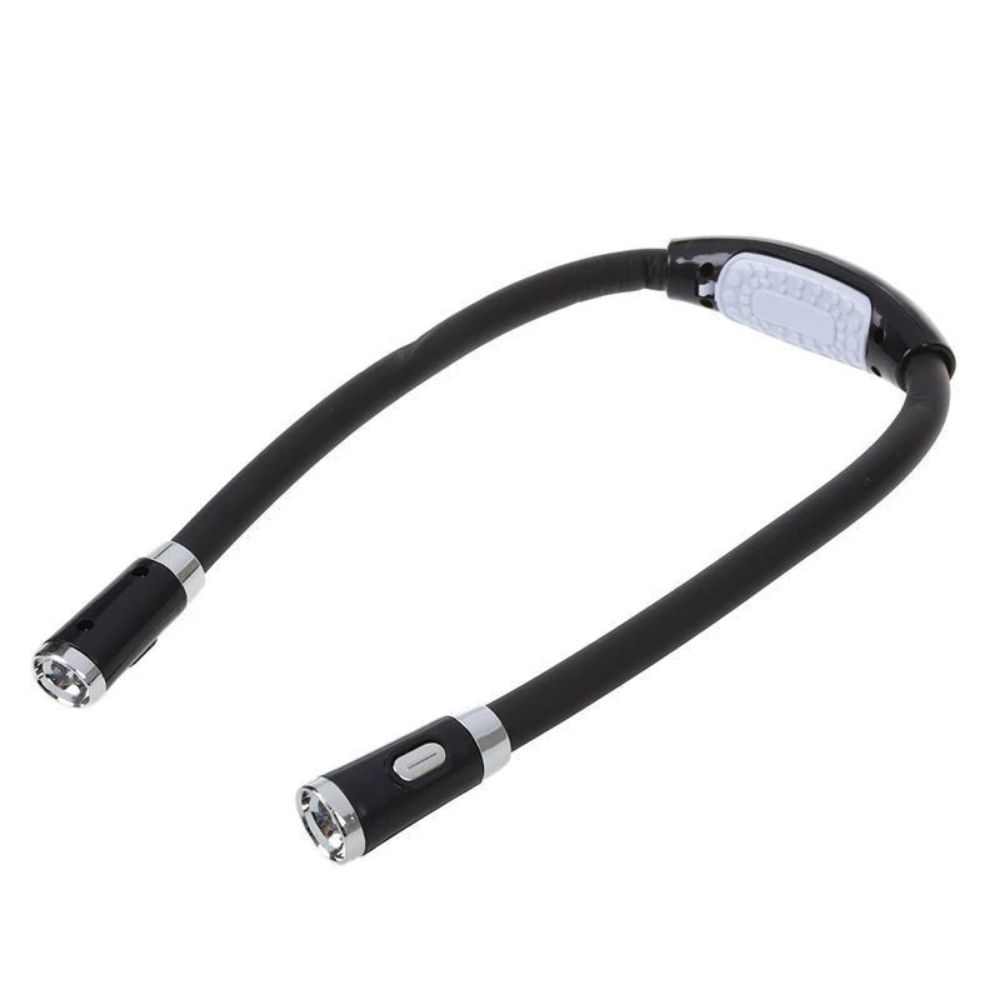 Specifications:
Color: Black
Length: 23.6 in / 60 cm
Power Supply: 2 x AAA Batteries (Not Included)
Wattage: 2W
Package Includes:
1 x Flexible Neck Reading Light