Like a work of art
Let your plant take the spotlight
Hang up your favorite plant or billowing flower with our stunning Gold Hanging Semicircle Plant Holder. Gold-plated stainless steel provides a sturdy yet gorgeous housing unit for your decorative vision or idea.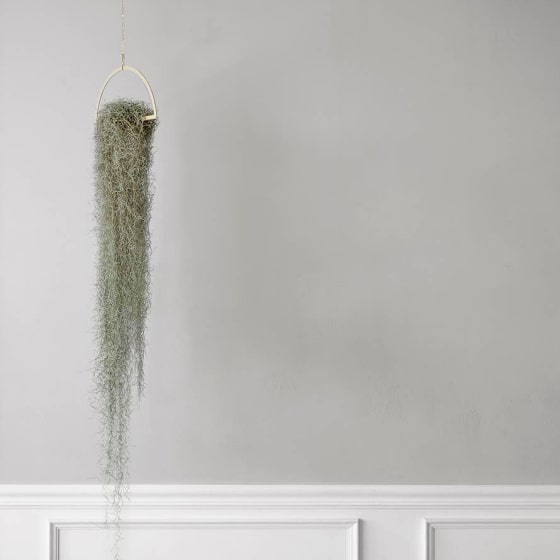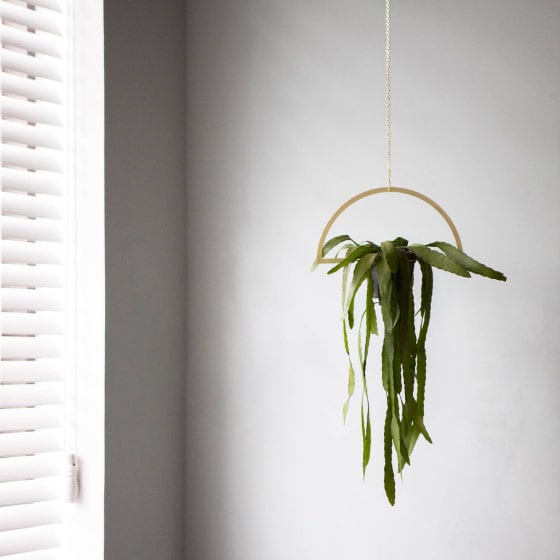 Display it for everyone to see
It's plantastic!
Hang high above
Our Gold Hanging Semicircle Plant Holder comes with a chain so you can let your plant soar like a planet in space.
Take apart + move
Each piece of the planter is detachable for easier watering or tendering to your plant. You can also move it with ease for redecorating ideas.
So chic, so cool
The lightweight look and feel of this planter takes a modern twist from the heavier, bulkier plant hangers out there.
For home or office
The choice is yours with this easy-to-install piece to spruce up any place and space. You just need to choose a plant!
Modern aesthetic is here
The FUNNYFISH brand merges culture with nature for modern design that is durable yet eco-sustainable. Our Gold Hanging Semicircle Plant Holder merges effortless style with maximum charm.