Heavy Duty Furniture Lifter Mover Set with Rolls
You will never have to worry about moving large furniture again with this Heavy Duty Furniture Lifter Mover Set.
Furniture moving has never been easier — and more fun!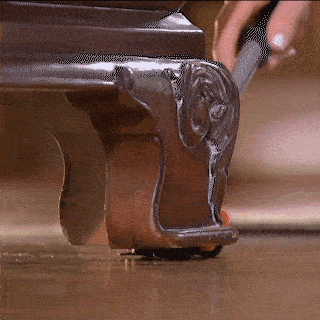 Save time and labour with this Furniture Lifter Mover Set!
This set includes four carts and a furniture lifter so you can easily move heavy duty furniture without assistance — saving you from wasting precious manpower or equipment on moves indoors or even outdoors!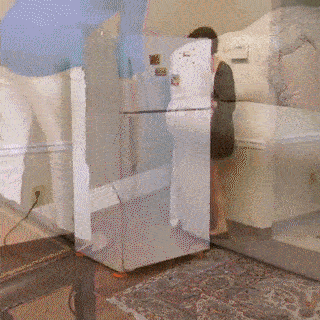 Built to last and engineered for easy transport, the Furniture Lifter will come in handy as you arrange or redesign space from one room to another.
💥Suitable: for hardwood floors, laminates and carpets, convenient for beds, sofas and even more furniture. It will be a good helper in any situation and circumstance. 💥
🔥 Improve movement, positioning, sliding, adjusting and leveling your furniture design and rearranging space. Portable size, doesn't need much space. 🔥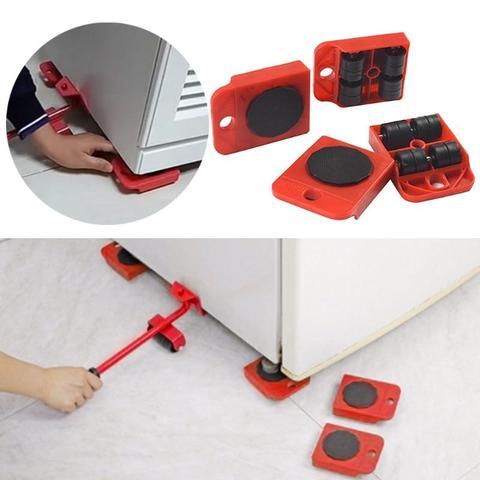 💥Portable: Handheld furniture transport kit for easy movement and rearrangement of offices, furniture, and appliances.
HOW TO USE:
1. Put the lifter under to furniture and lift it up (up to 2″ high).
2. Put the 4 mover pad sliders into the 4 corners of the furniture.
3. Remove the furniture lifter and move your furniture by pushing it on the 4 mover pad sliders.
PLEASE NOTE
You need to lift furniture off the ground 1/8 inch height to place the furniture lifter under the furniture, and the height of the feet can not be higher than 0.5 inch/3.3 cm to avoid your furniture tilting.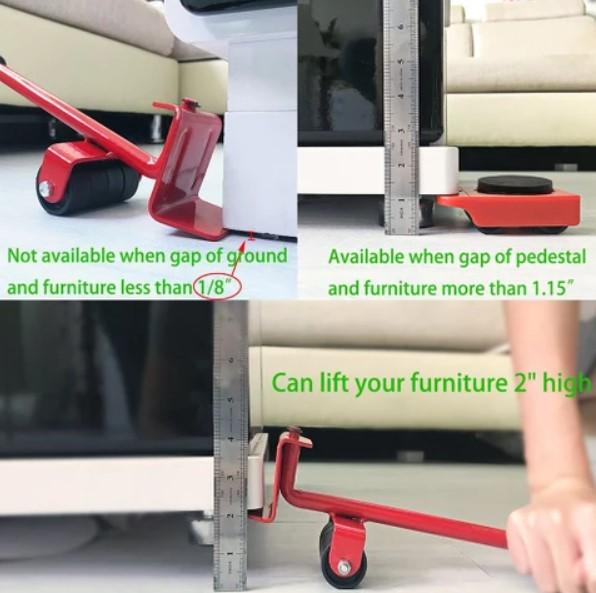 PACKAGE INCLUDES:
🌟 4x EASY MOVING SLIDERS
🌟 1x FURNITURE LIFTER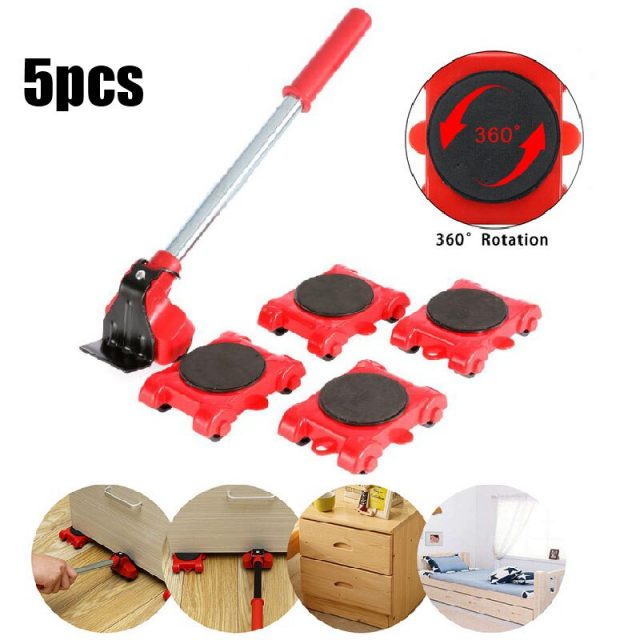 ​
This Heavy Duty Furniture Lifter Mover Set with Rolls helps you quickly finish all furniture transporting. It's good for hardwood floors, as well as laminates or even carpets. Keep your house clutter-free and clean with this handy helper around!