Have a cozy night in with wax warmer
Wax melts with a Ginger Tea & Honey scent
We proudly use American Made Ball jars for our Mason Melts. Our melts are poured in the USA with highly fragranced wax and are smokeless and flameless. Each jar holds approximately 100 wax melts.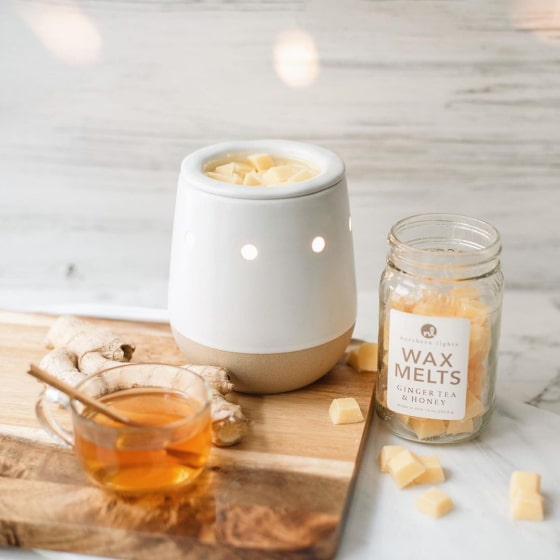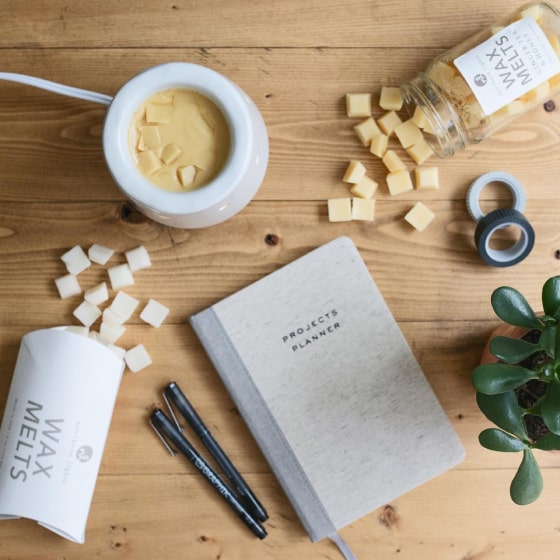 Details and Specifications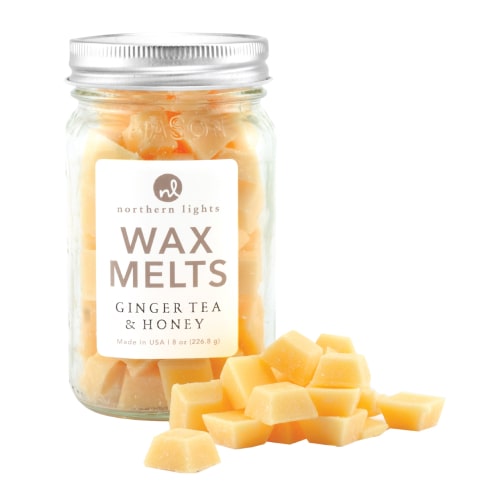 Product details
Made in the United States of America, the wax melts are stored in an 8 oz. (226.8 g) jar.
Fragrance notes
The wax melts contain the fragrance of fresh ginger, green tea leaves, and sweet honey.
How to use the wax melts
Place a few wax melts into a clean warm dish. Thanks to the warm temperature, the wax chips will melt, releasing the fragrance into the air. When you are done, allow wax to cool off and harden for easy removal. You can easily mix and match fragrances to create custom blends. The perfect addition to your workspace, or even a classroom or dorm.