Mini Circular Saw with Laser Guide
Precision Every Time: Laser-Guided Cuts
Discover the new age of woodworking with the Mini Circular Saw equipped with a state-of-the-art Laser Guide. Whether you're a seasoned carpenter or a DIY enthusiast, this tool ensures every cut you make is straight, precise, and clean. No more uneven edges or missed marks. The laser guide illuminates your path, showing you exactly where the blade will go, ensuring flawless results every time.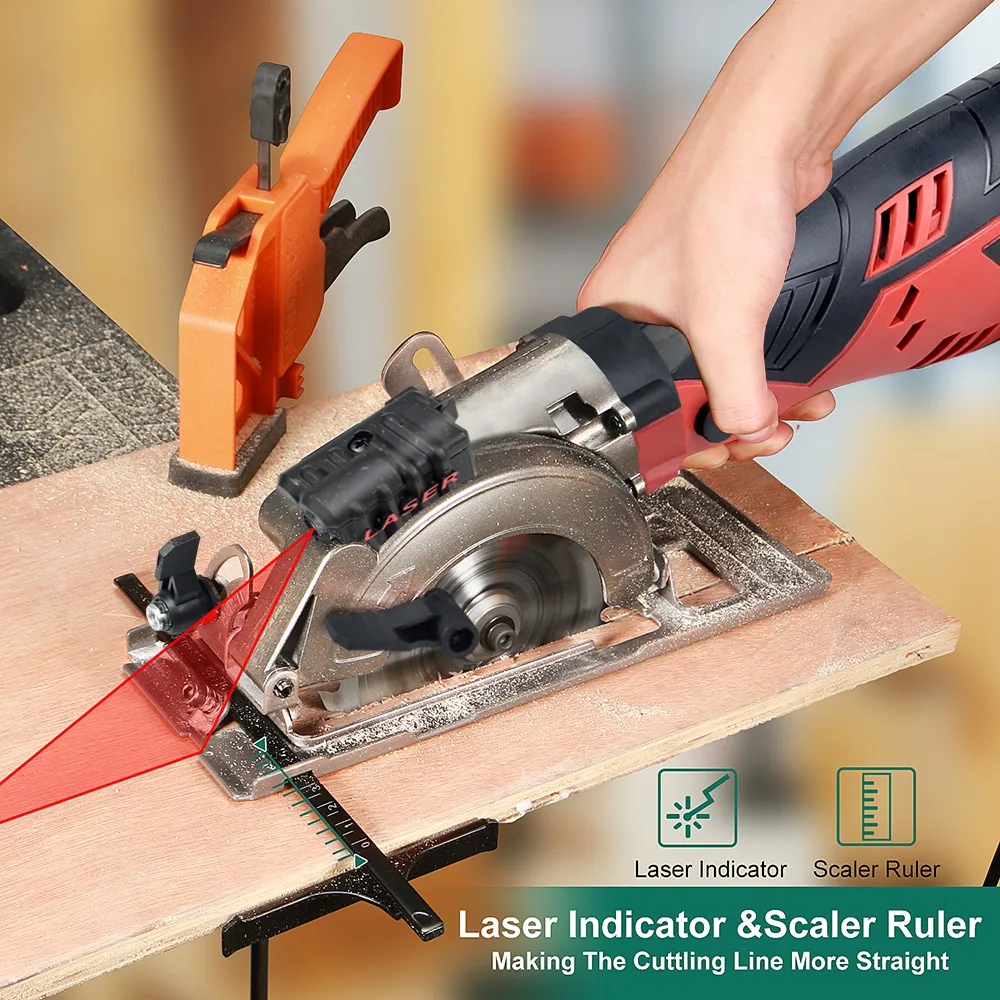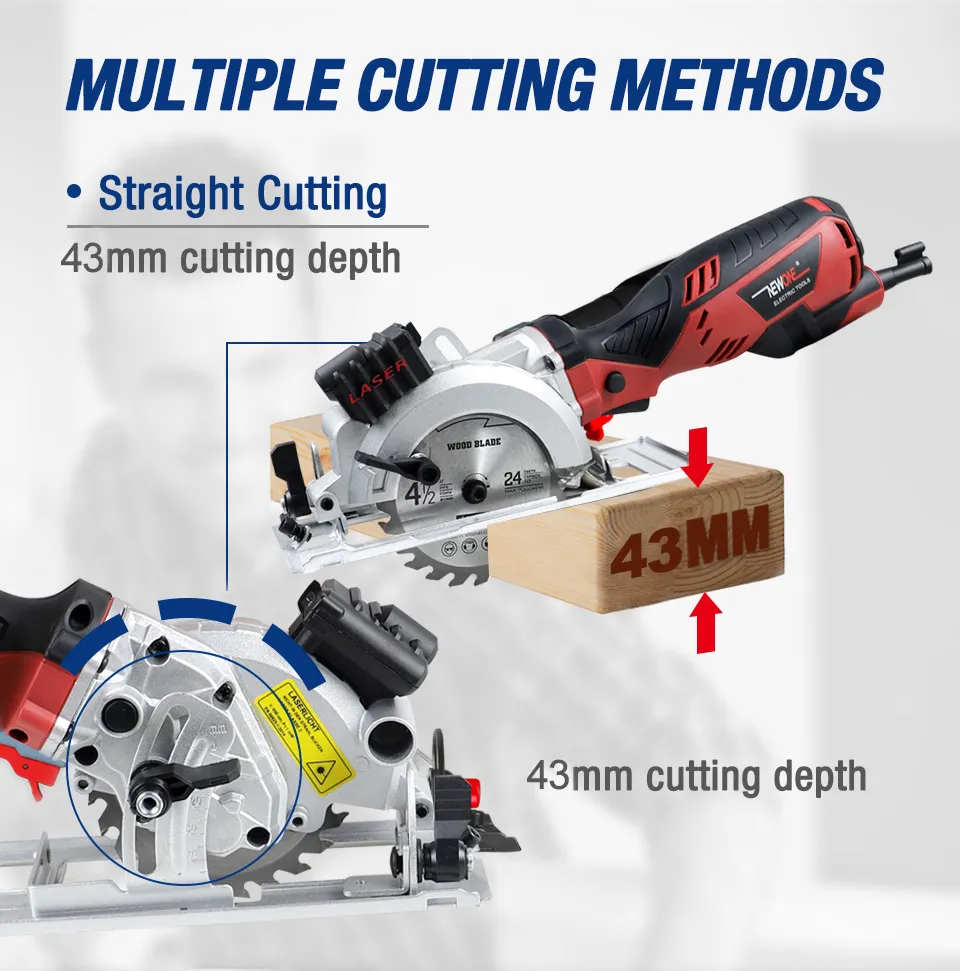 Power Packed Performance: Robust 600W Motor
When it comes to power, this mini saw doesn't compromise. Embedded with a potent 600W motor, it effortlessly slices through wood, turning even the most complex projects into a breeze. Its robust design ensures consistent performance, making it a reliable partner for all your woodworking tasks.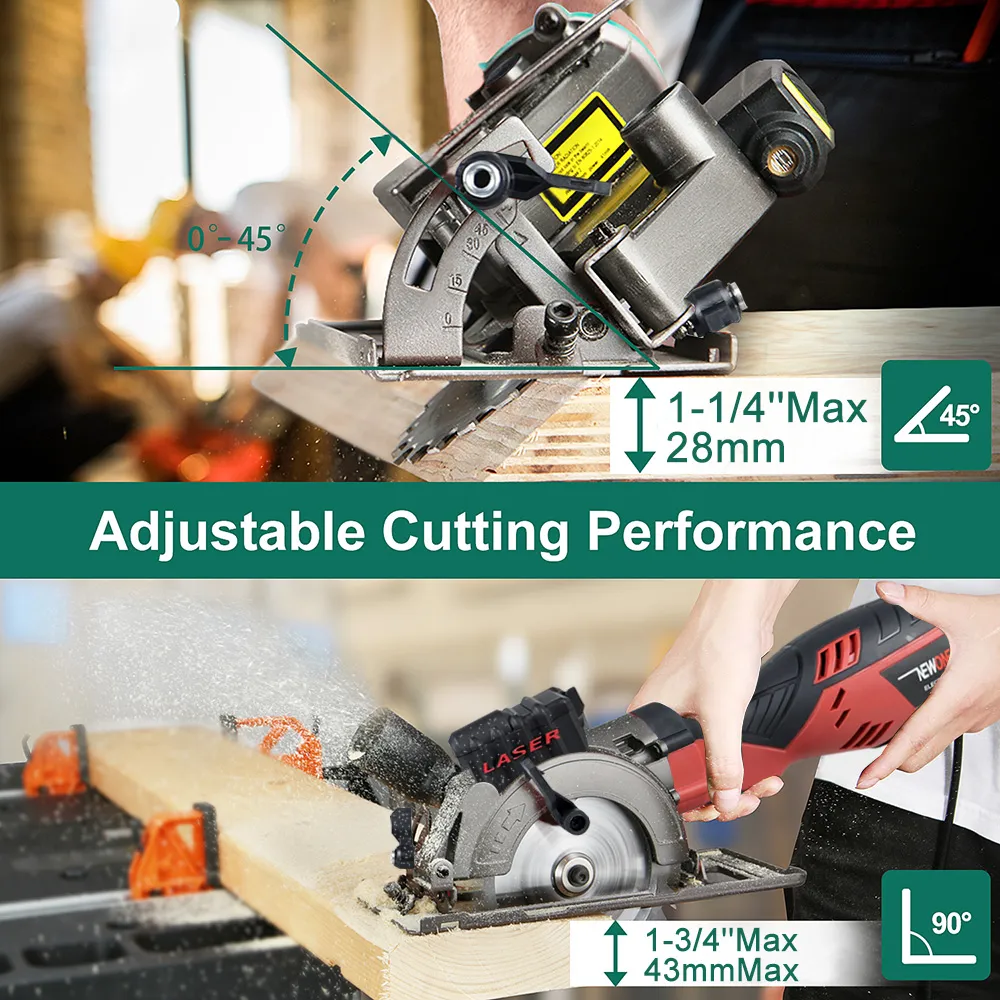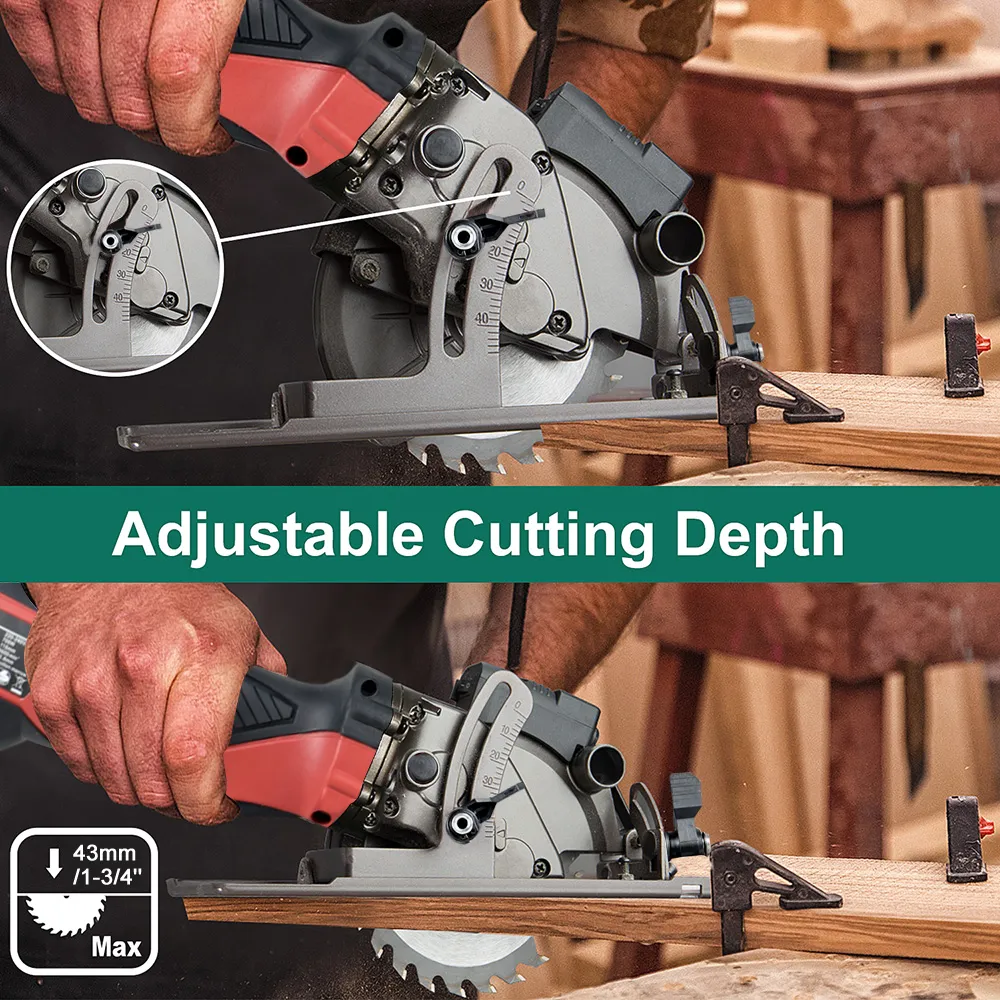 Ergonomic Design: Woodworking Made Easy
Dive into your projects without a second thought! Weighing just 4.92 lbs, this lightweight saw offers optimal comfort and control. The ergonomic design ensures minimal fatigue, even during extended use, making it perfect for both small tasks and extensive projects. With dimensions of 385 x 80 x 110 mm, it's compact enough for easy storage and transport, yet large enough to handle any job you throw at it.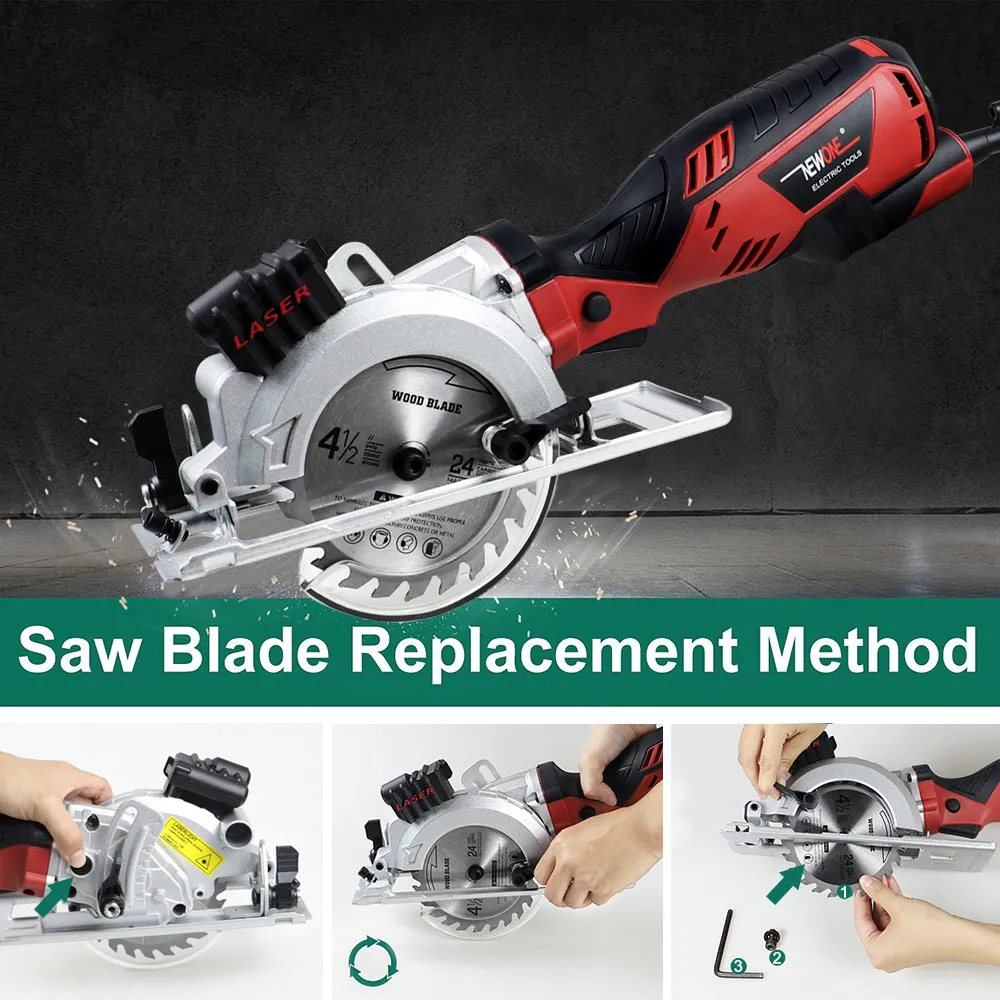 CIRCULAR SAW: DETAILED INFORMATION
Weight: 2.23kg / 4.92 lbs
Wattage: 600W
Dimensions: 385 x 80 x 110 mm
As you can see, we offer you to buy a high quality product at a reasonable price. However, remember that the number of items is running low. So, click on the ADD TO CART button, if you like this product.