Glow Neon Cable
There is something about the mesmerizing glow of neon lights that many of us still find very attractive. However, neon lights are difficult to manufacture and require a lot of skill in bending and shaping glass tubes (plus, they are quite fragile). That's where electroluminescent light comes into place. Similar to true neon light, this light type, featured in this neon cable, has light properties that are very similar to neon lights but they are flexible and more importantly, a whole lot cheaper than actual neon lights.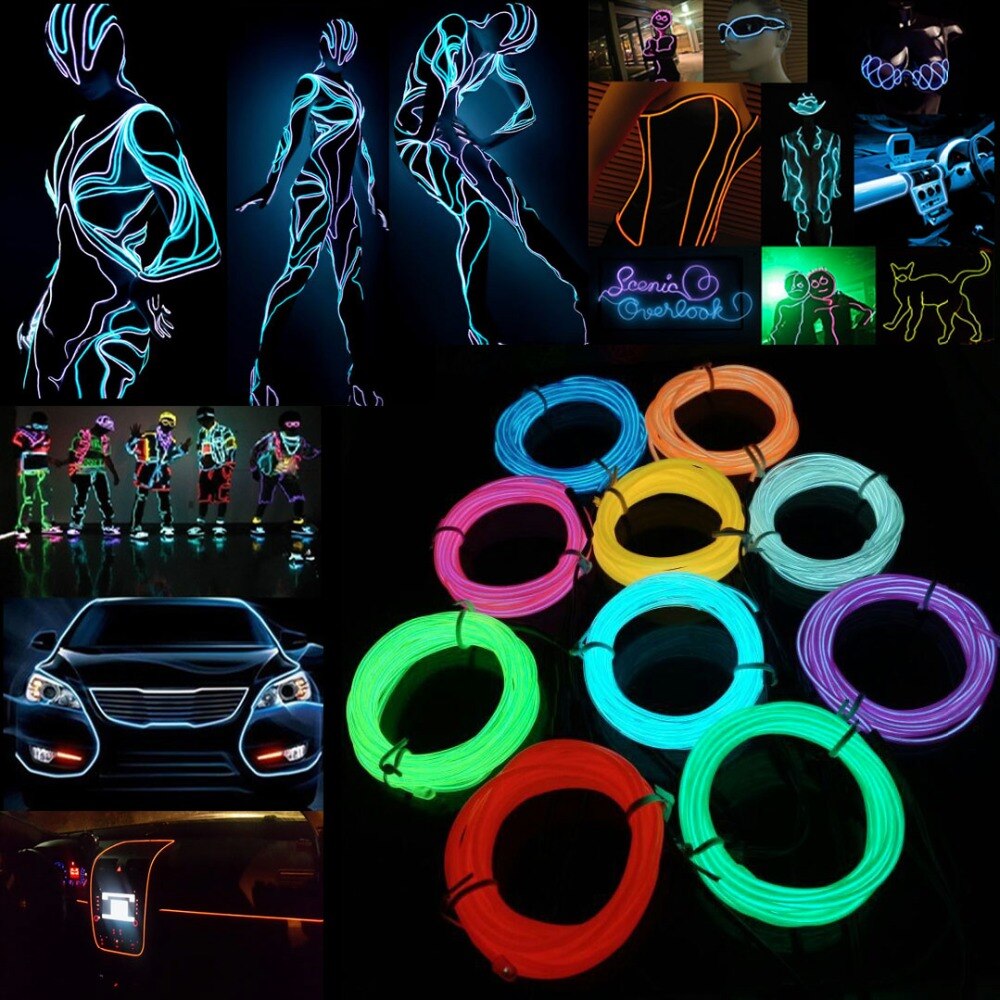 Working with our neon cable requires a little experimentation and a little imagination. From festive home decoration, interior decoration (light-up bar, anyone?), cool light trimmings for vehicles (both interior and exterior) and one-of-a-kind light-up costumes, you can use your creativity to make any use of the multifunctional light. Our neon cable is so unique that it's been used for costumes at festivals and events such as Burning Man.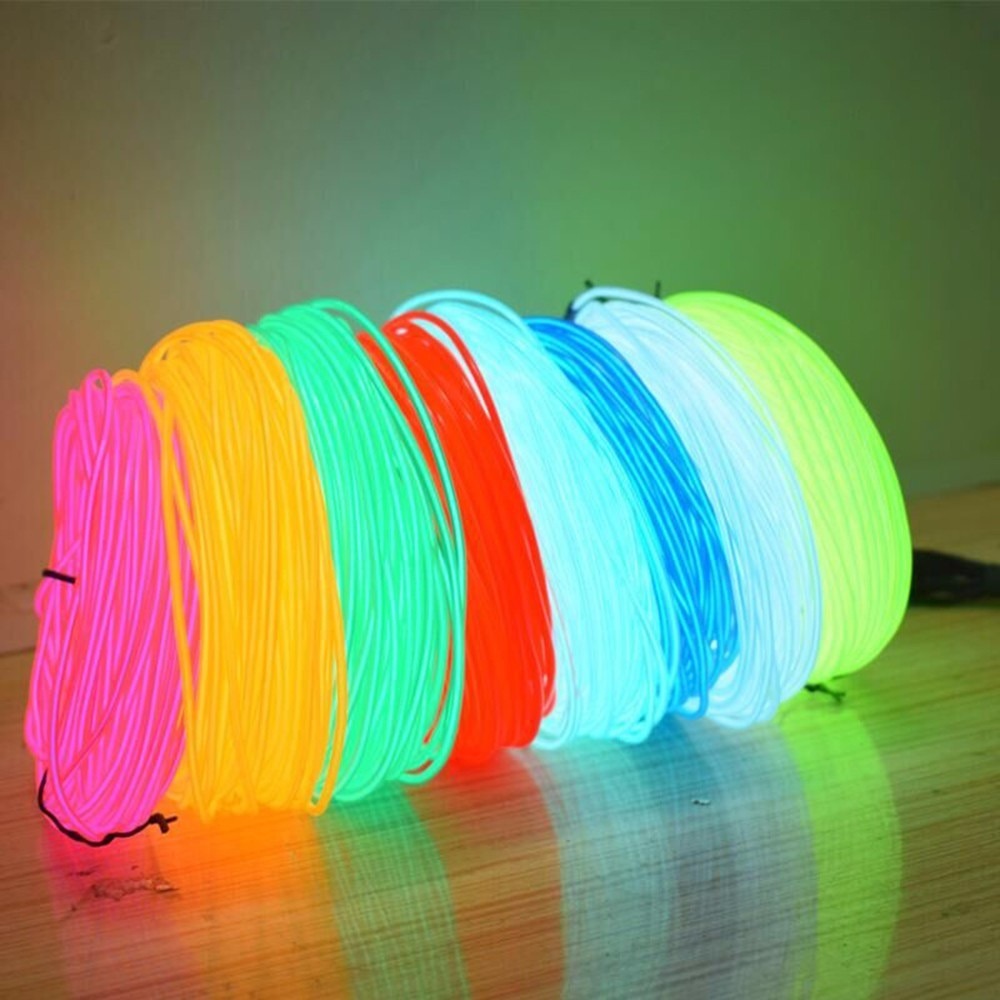 Our neon cable, like neon lights, offers 360 degrees of illumination. It comes in various colors, can be easily bent into any shape and cut to any length. They are powered by a power pack that normally uses two AA batteries. The power pack is lightweight and can be easily hidden in a pocket if you are using the wires on a light-up costume. Depending on the circuitry on the power pack, the pack may support various lighting modes and different speeds of flashing effects. If you're experienced with electronics, you can further enhance the lighting abilities of this cord to sync with music and beats.
Specifications:
Wire Diameter: 2.3mm / 0.91in
Voltage: AV90V~130V
Frequency: 400Hz~5000Hz
Powered By: 2 X AA batteries (not included)
Working Temperature Range: – 10°C to 60°C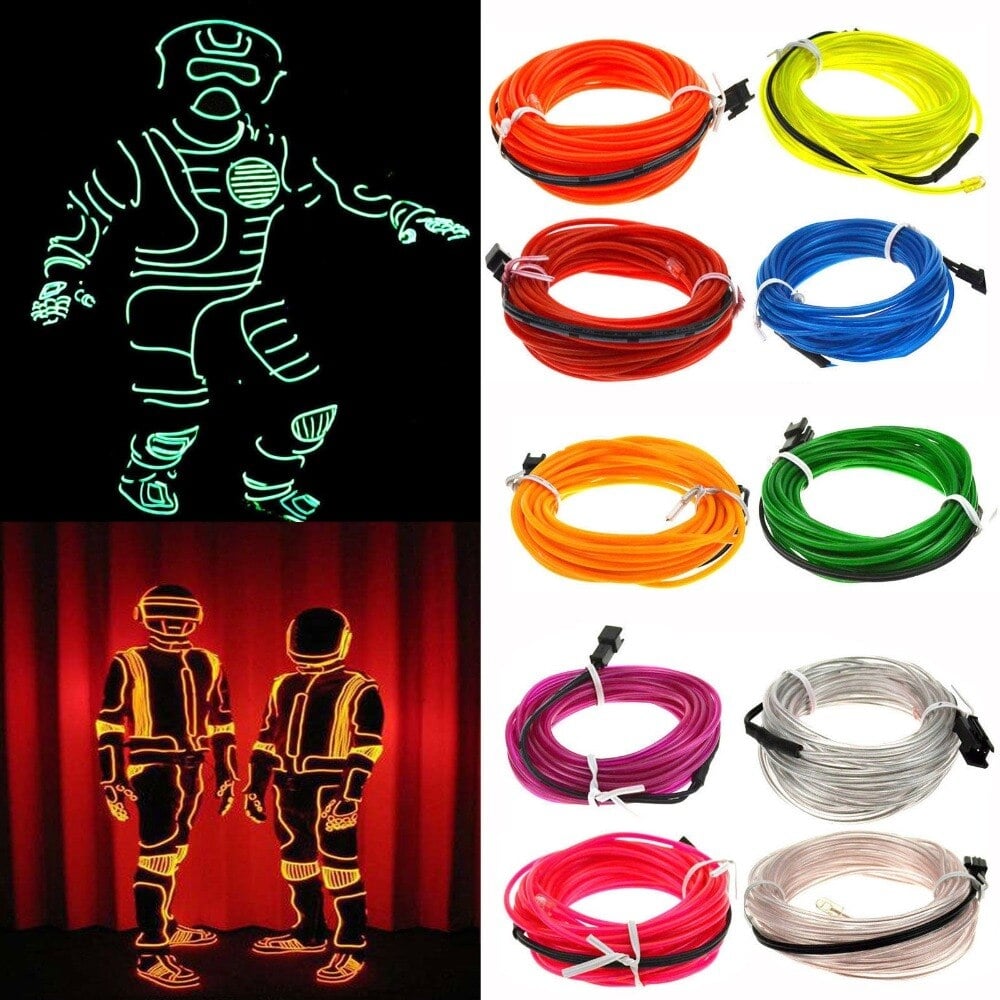 Package Includes:
1 x Neon Cable (1m / 39.4in)
1 x Neon Cable (3m / 118in)
1 x Neon Cable (5m / 196.9in)
1 x Controller (batteries not included)
Get yours now!