Get creative and earthy
Plant decor anywhere
As long as there's a magnetized surface, there's a way to display and hold your flowers. Our Smart Magnet Cube Vase Trio delivers three of our space-saving, design-forward vases to you or a lucky recipient for endless decor possibilities.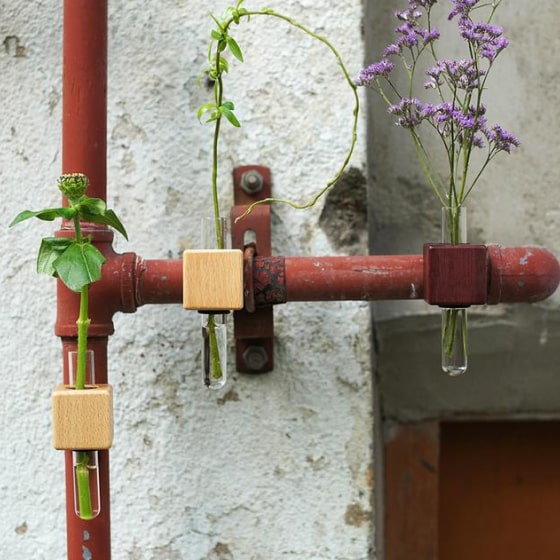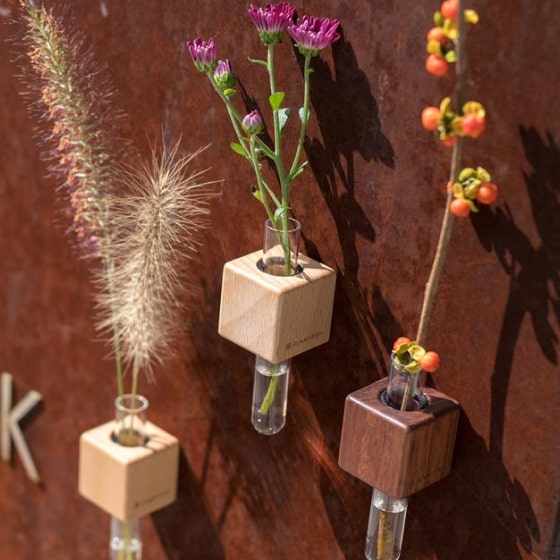 Made by nature
For displaying nature
Just attach + hold
Built-in magnets on all cubes ensure a solid adherence to fridges, nails, or pipes for an insta-plant that requires no screws or drills.
Sleek 'n slim
Each cube includes a 6-inch-tall glass vial to hold your hand-picked flowers or little plant of choice. Wood used is 100% natural without chemicals used.
Charm it up anywhere
From cubicle walls to breakroom fridges or the bathroom mirror at home, find ways to add instant decor with our handy cube vases.
A great gift
From moms to managers and friends, everyone will love this cool and modern look of this trio of magnetized decor blocks.
Modern aesthetic is here
The FUNNYFISH brand merges culture with nature for modern design that is durable yet eco-sustainable. All items are designed with the goal to inspire better everyday living and playful fun.