Soft Pet Paw Cleaner
PAW CLEAN-UP JUST GOT EASIER!
Tired of your dog or cat fussing around as you try to clean his or her paws after a walk outside? Relieve your pet's stress with these cool, comfy paw cleaners.
Soft silicone bristles help remove dirt and mud from your pet's paw without added pressure or discomfort. Dry clean or wash your pet's feet, all in this magical cup. No more dirt stains or grass on your carpet or furniture.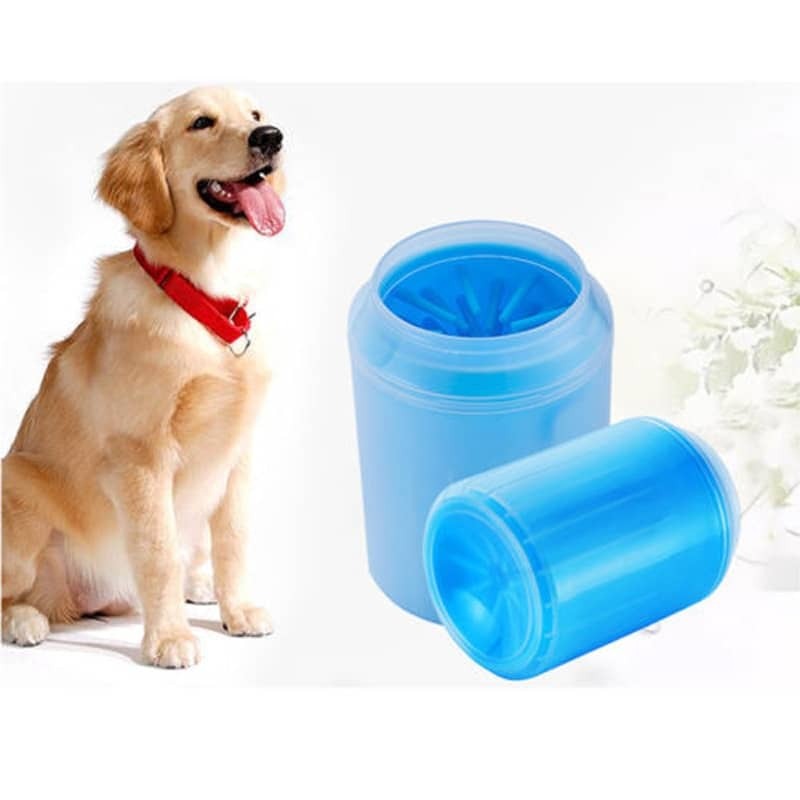 NEW FEATURE – EASY TO OPEN LID
Unlike other brands our improved dog paw washer is designed with a super easy-to-open lid at the top. So now cleaning and reinstalling the parts is much more simple and easier than ever before. Plus it's lightweight and heavy duty.
ENJOY THE SENSATION OF A SPARKING CLEAN HOME EVERYDAY
Your fur baby loves to dig dirt run around the backyard and get muddy while you love a spic and span house and spotless car. Now you can both be happy with this paw cleaner for dogs large medium and small. Size of dog foot scrubber is 6 inch tall by 3.62 inch wide. The opening at the top is 2.87 inch wide.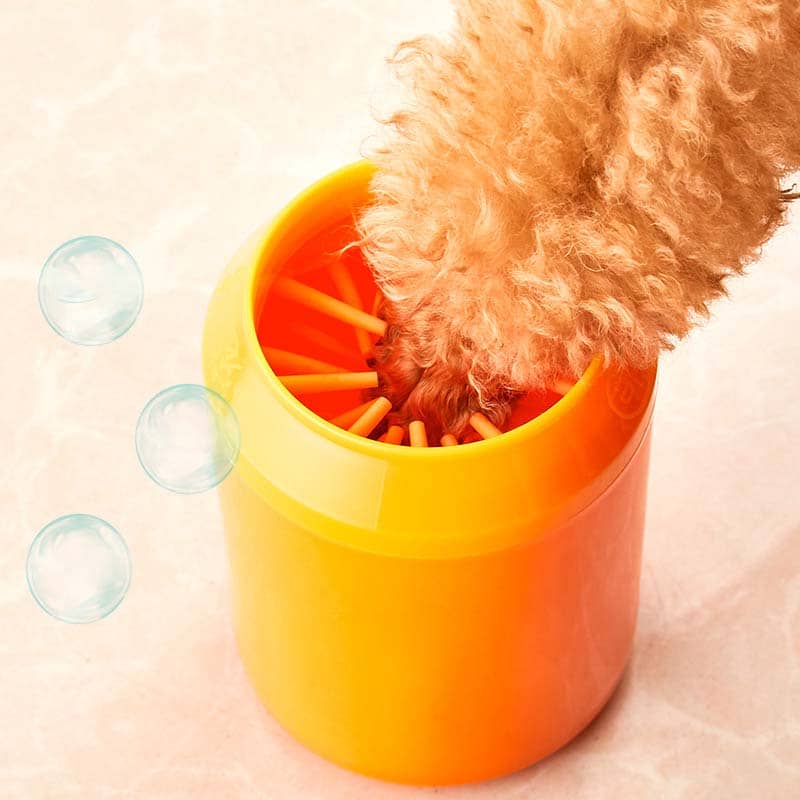 SO SOFT THAT YOUR PUPPY WILL FALL IN LOVE
Our pet paw cleaner was carefully designed with extra soft gentle silicon grooming bristles for the comfort of your puppies while you wash the mud off of their claws.
 CLEANING PAWS SHOULD ALWAYS BE EASY
That's why we invented this version paw cleaner. Simply fill dog foot washer with warm water, brush cup up and down pets leg, dab a towel on its legs to dry. Open bottle lid. Remove bristle and rinse in sink with ease, best system for instant claw washing solution.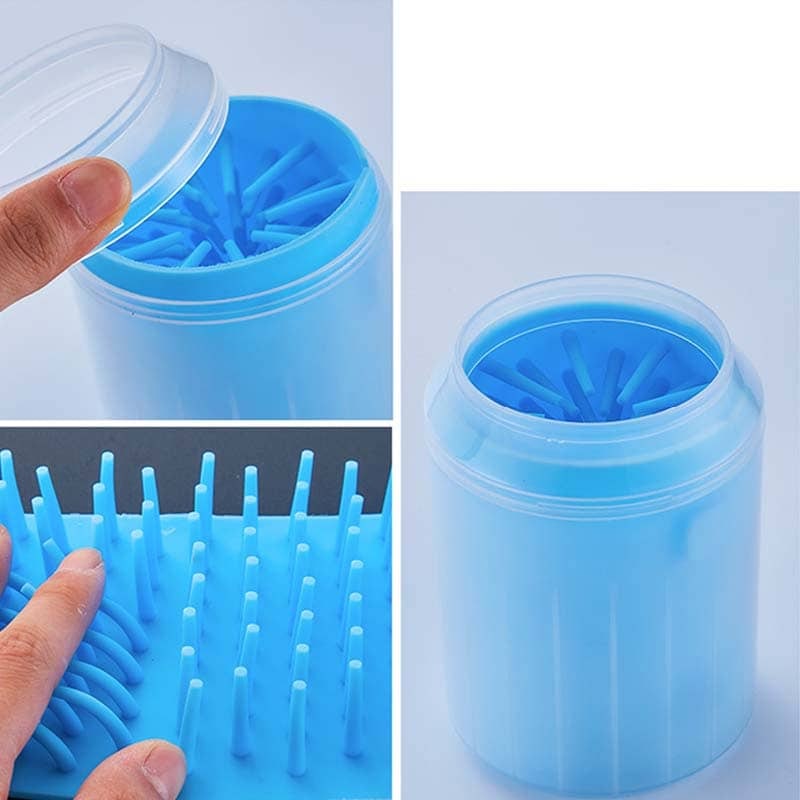 How To Use The Paw Cleaner:
1. Fill Portable Dog Paw Cleaner Cup with warm water.
2. Brush the hand-held container up and down paw.
3. Pour out dirty water.
4. Take off lid, remove bristles, and scrub clean.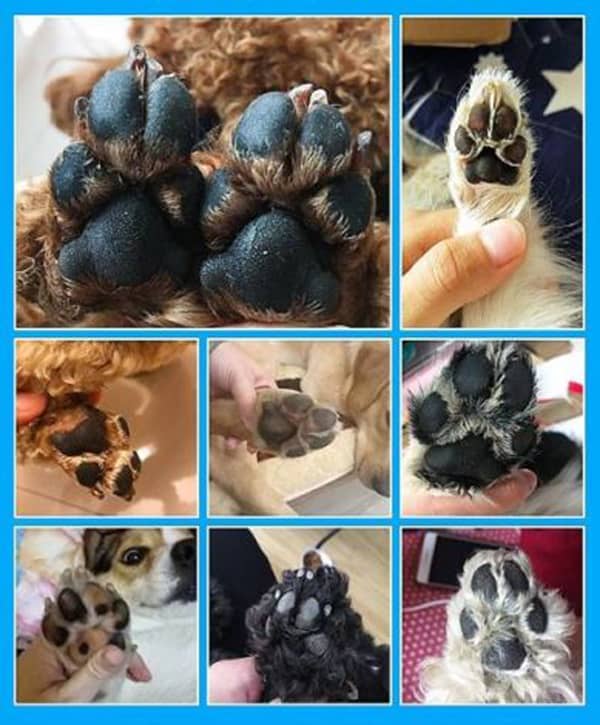 ✅ Soft silicone bristles for cleaning that doesn't hurt or scare
✅ Easy to take anywhere
✅ Clean up your pet's paws in seconds while providing a gentle bristle massage
✅ Great gift idea for pet owners and lovers alike
✅ A clean pet is a happy (and healthy) pet 🐶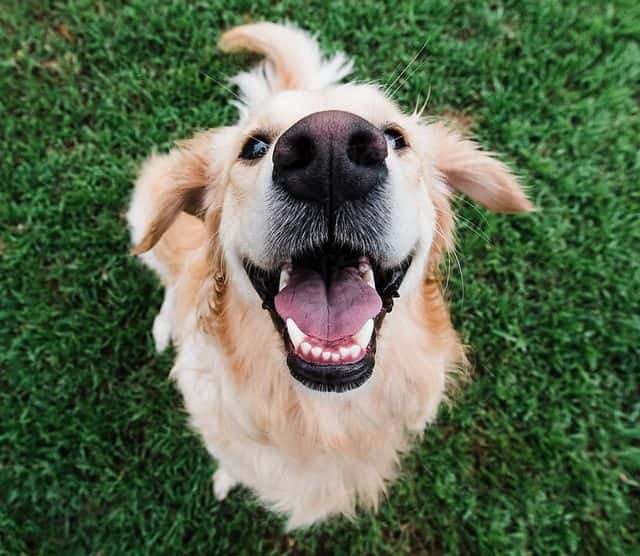 Size: 6.3 x 8.2 x 11.2 cm / 2.5 x 3.2 x 4.4 inch
Package Includes: 1 x Paw Cleaner
Get yours now!