Waterfall Rain Shower Spa Massage Jet Shower Column with LED Light & Display
Treat yourself with this luxurious spa massage jet shower column and enjoy the benefits of a relaxing massage in your own bathroom!
Our shower columns are made out of high quality materials like stainless steel so you can enjoy them for long years to come. They are easy to use, safe, and ergonomic. They can be perfectly integrated into any bathroom design. They feature thermostatic taps, combining comfort and safety for the entire family.
To help you create your dream bathroom, our shower column comes fully fledged with a waterfall shower, a rainshower shower head, a handheld shower wand and multiple pivoting body jets as well as bidet spray.
If you are looking for a truly extraordinary shower experience that stimulates all your senses, this luxurious Waterfall Rain Shower Spa Massage Jet Shower Column will show you a completely new level of joy.
Shower Features:
Waterfall shower
Rainshower
Hand shower
Backspray
Massage Jets
Bidet Spray
Tap
Blue LED Light
Digital Temperature Display
The best part: This shower column does not need any batteries or other power input at all because the display and the LED lights in the shower head are powered by water flow.
How does it work? There is a hydroelectric generator built-in. As soon as there is water flowing through it, it will generate a safe power supply for the display and the LED lights.
Dimensions:
Total Height: 128 cm / 50.39 inch
Column Height: 115 cm / 45.28 inch
Lower Column: 82.5 cm / 32.48 inch
Width: 20 cm / 7.87 inch
Specifications:
Valve Type: Ceramic Valve
Faucet Body Material: Stainless Steel
Handshower Material: ABS Plastic (Chrome Finish)
Shower Hose: Stainless steel (Chrome Finish) 150cm / 59.06 inch
All mounting hardware and other needed installation parts are included.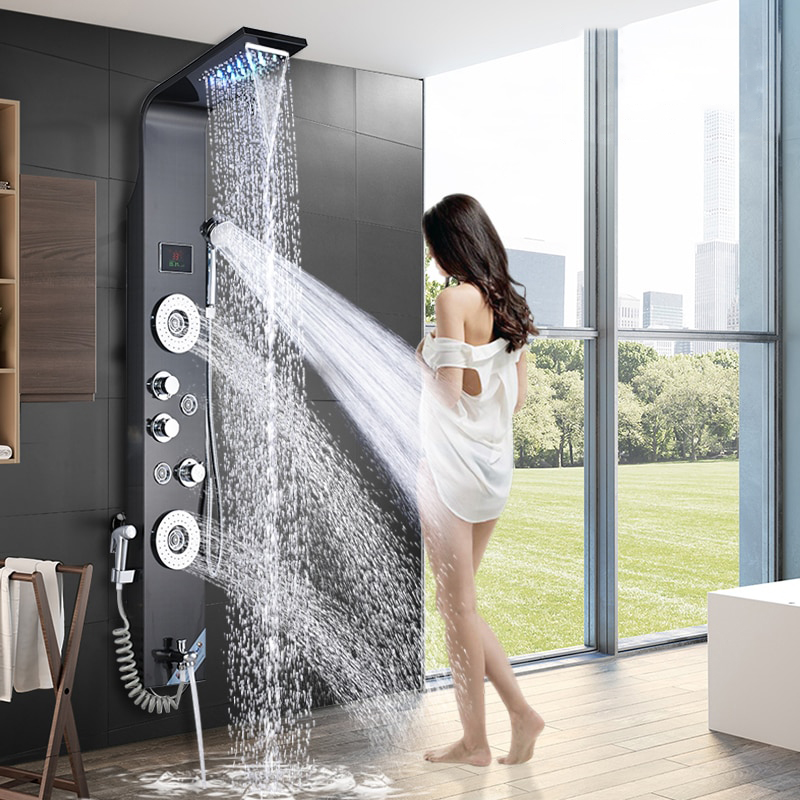 Shower Features: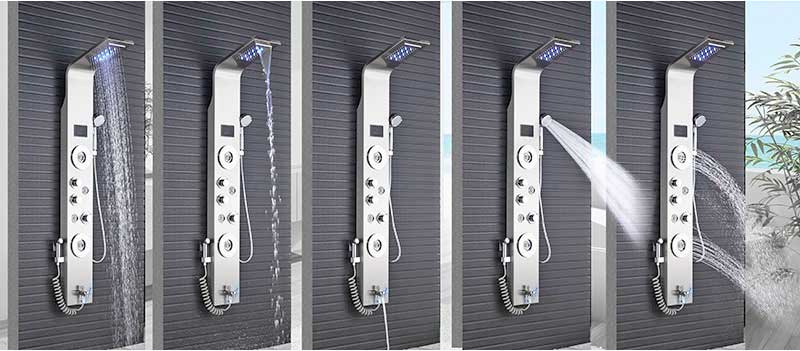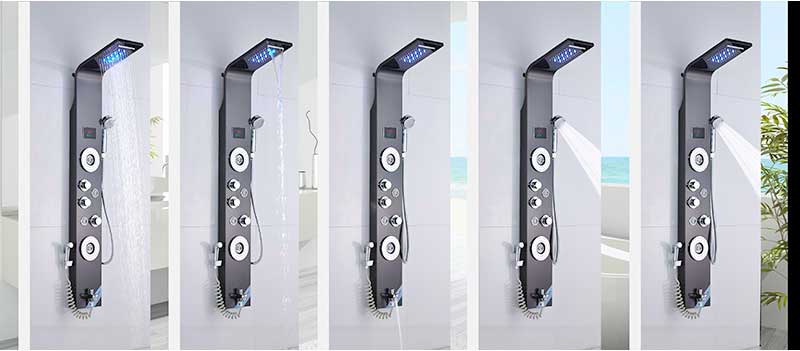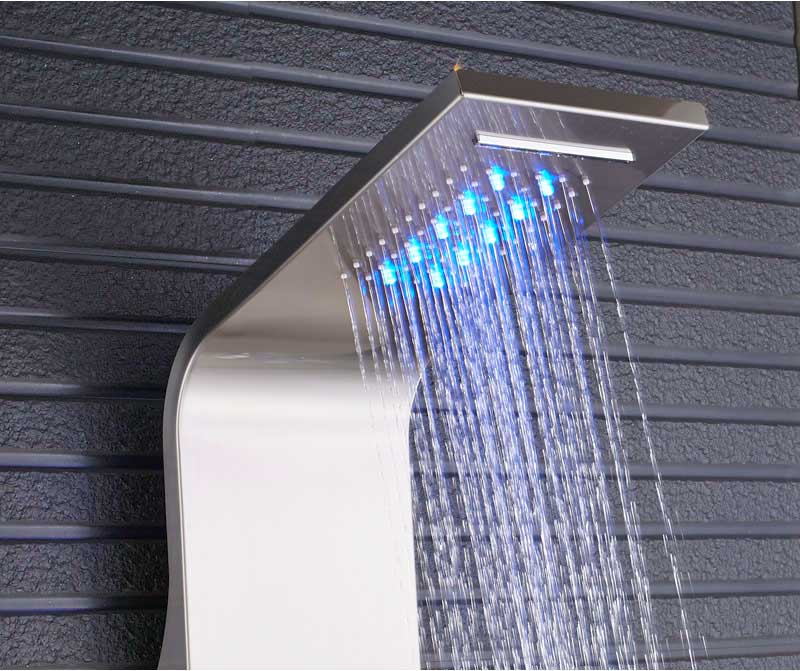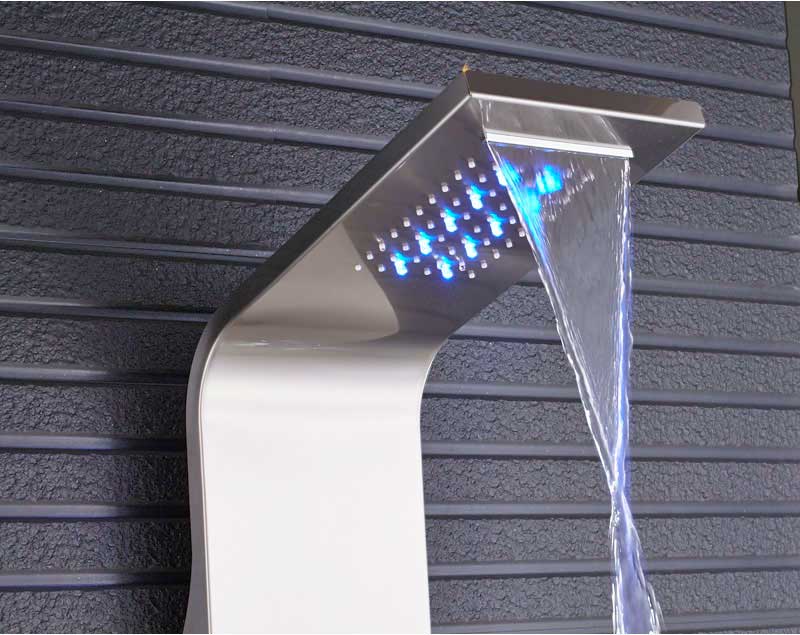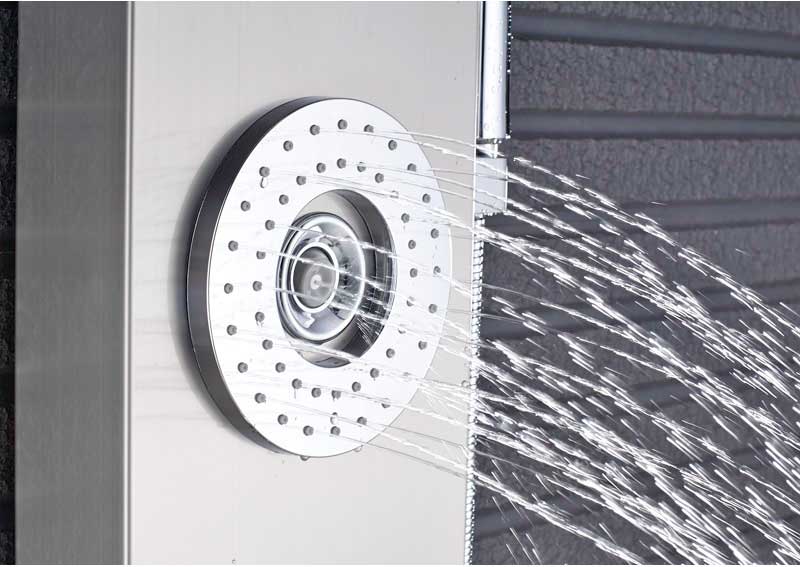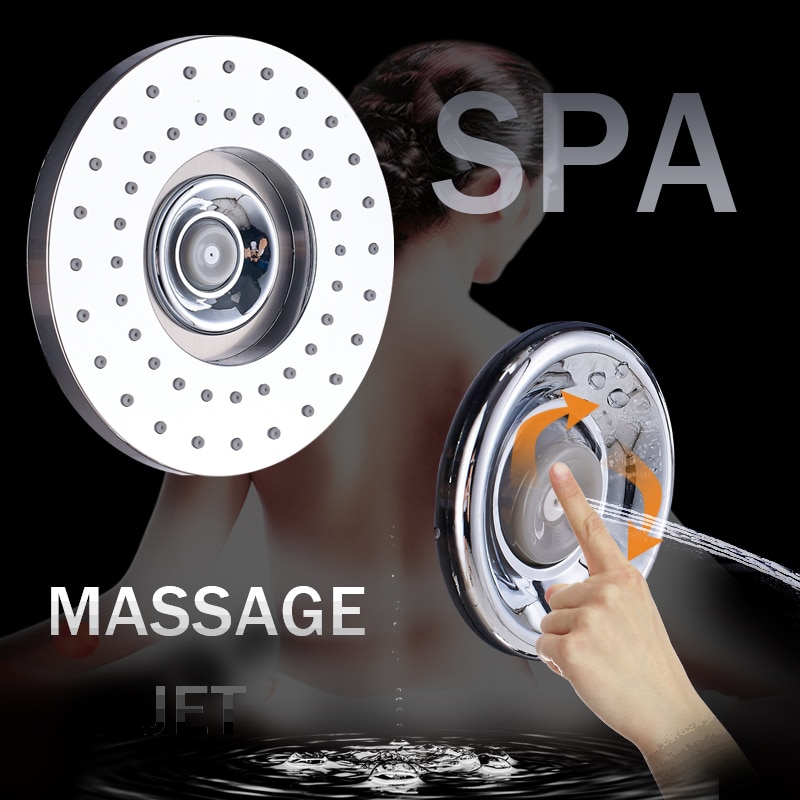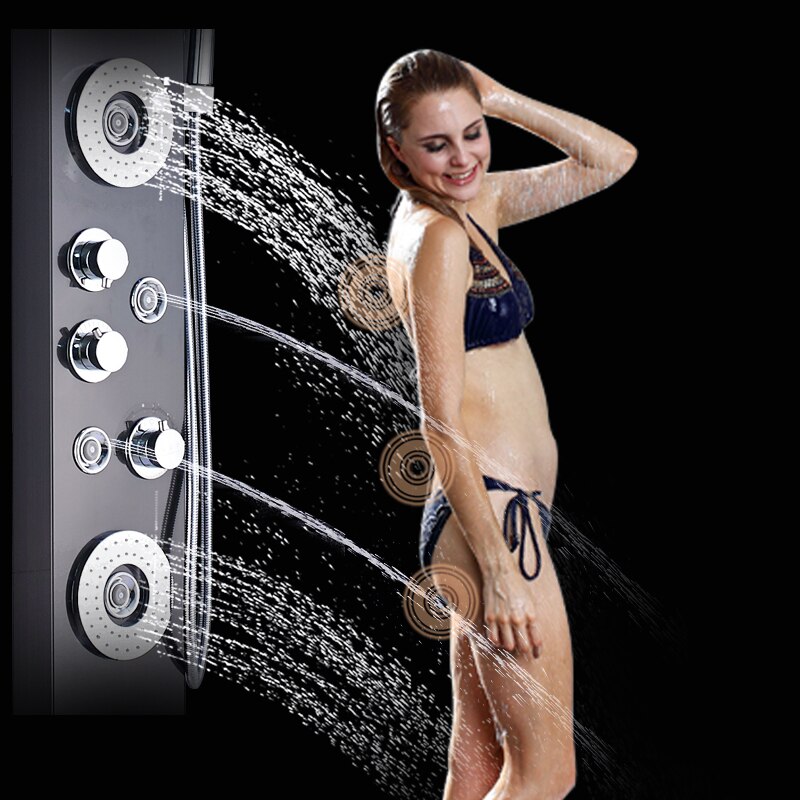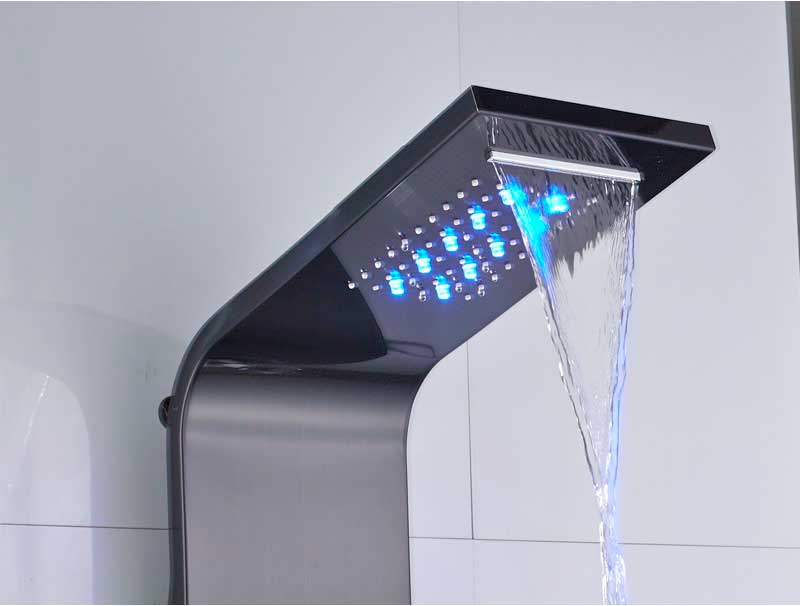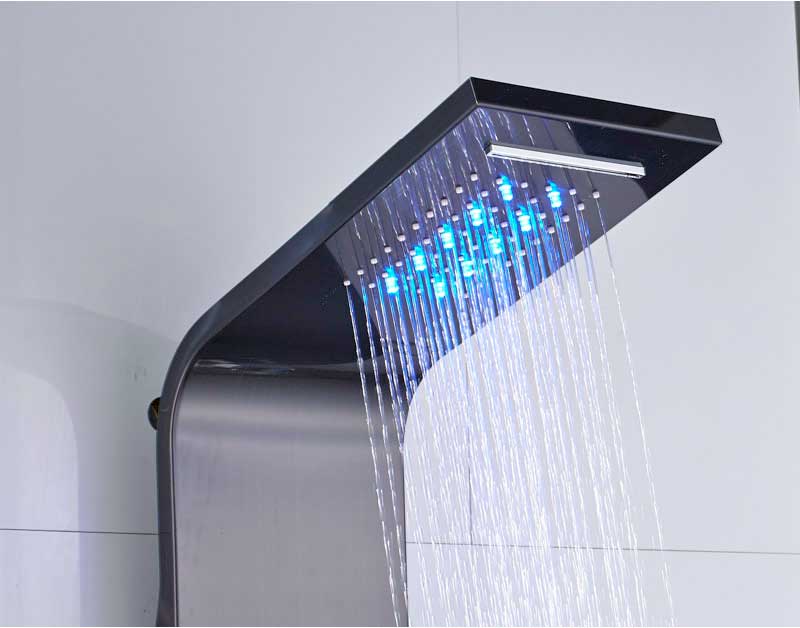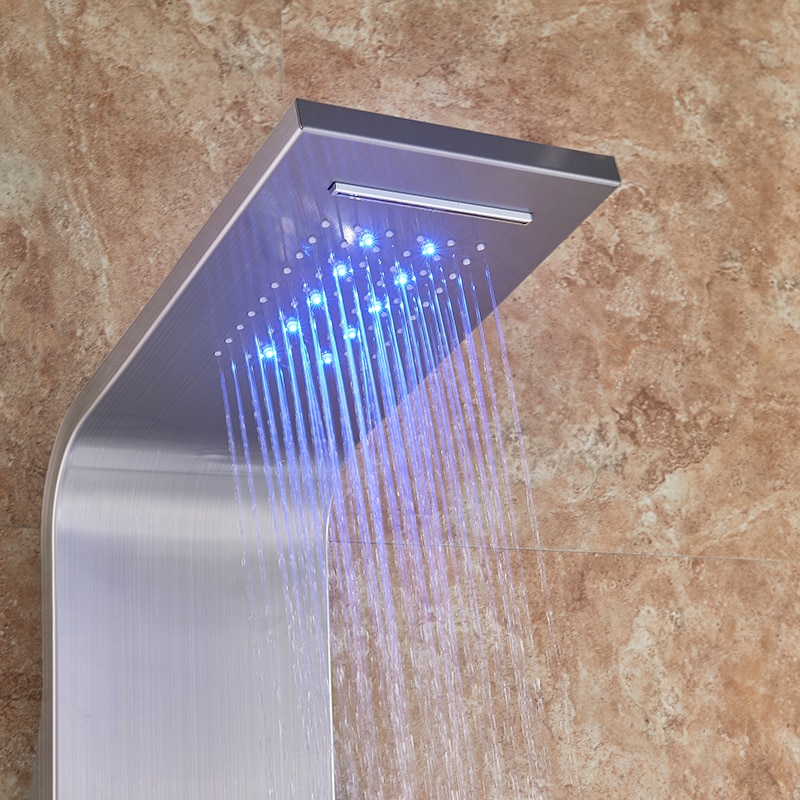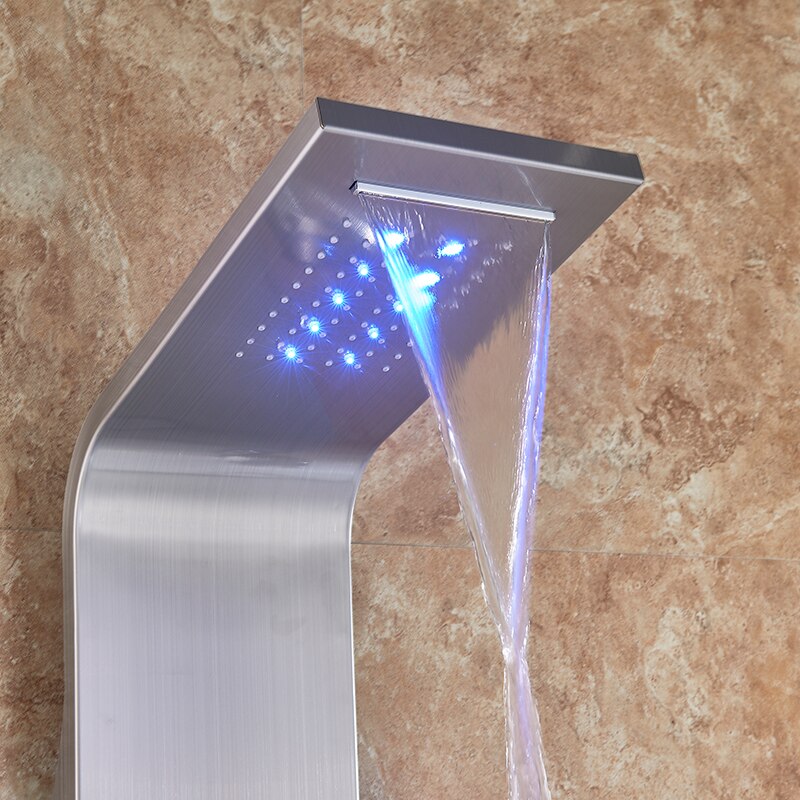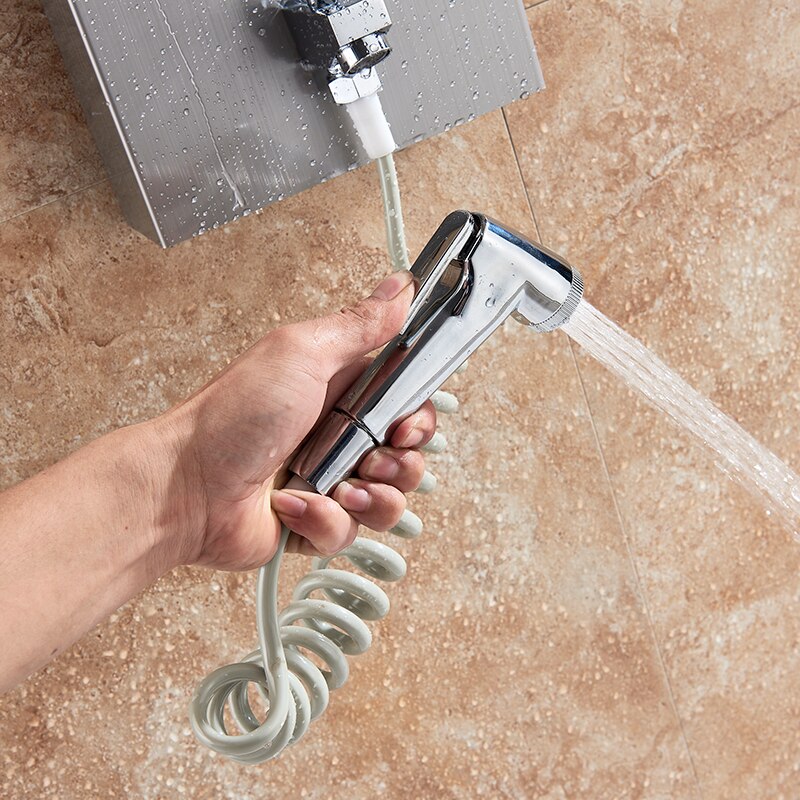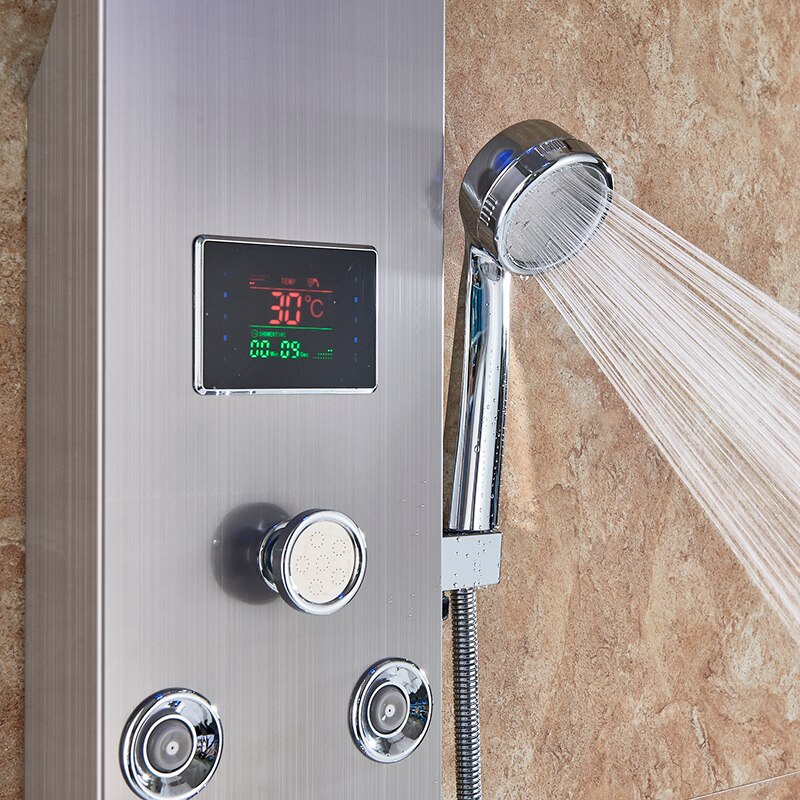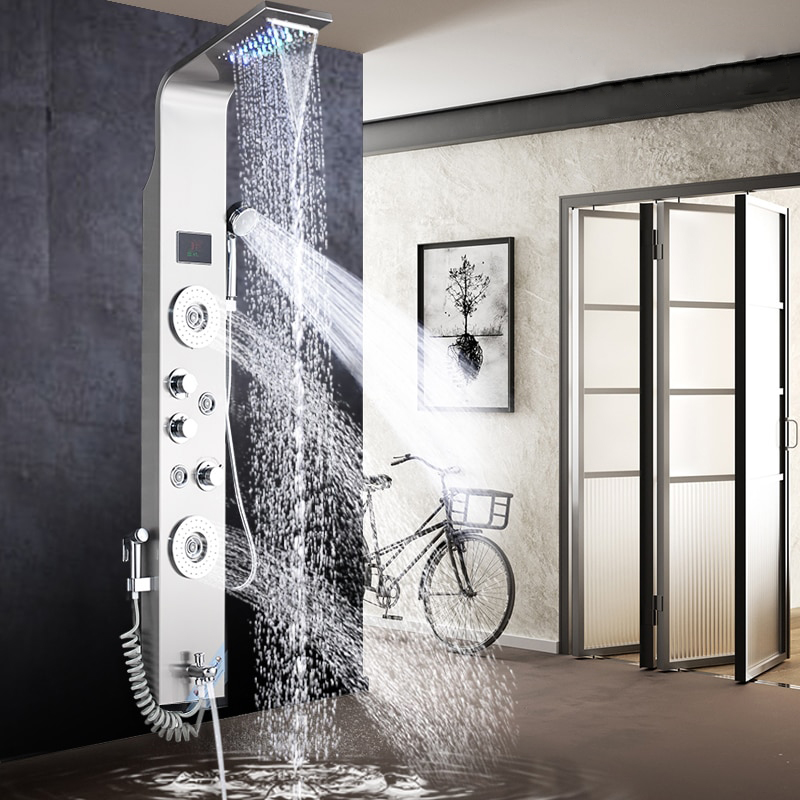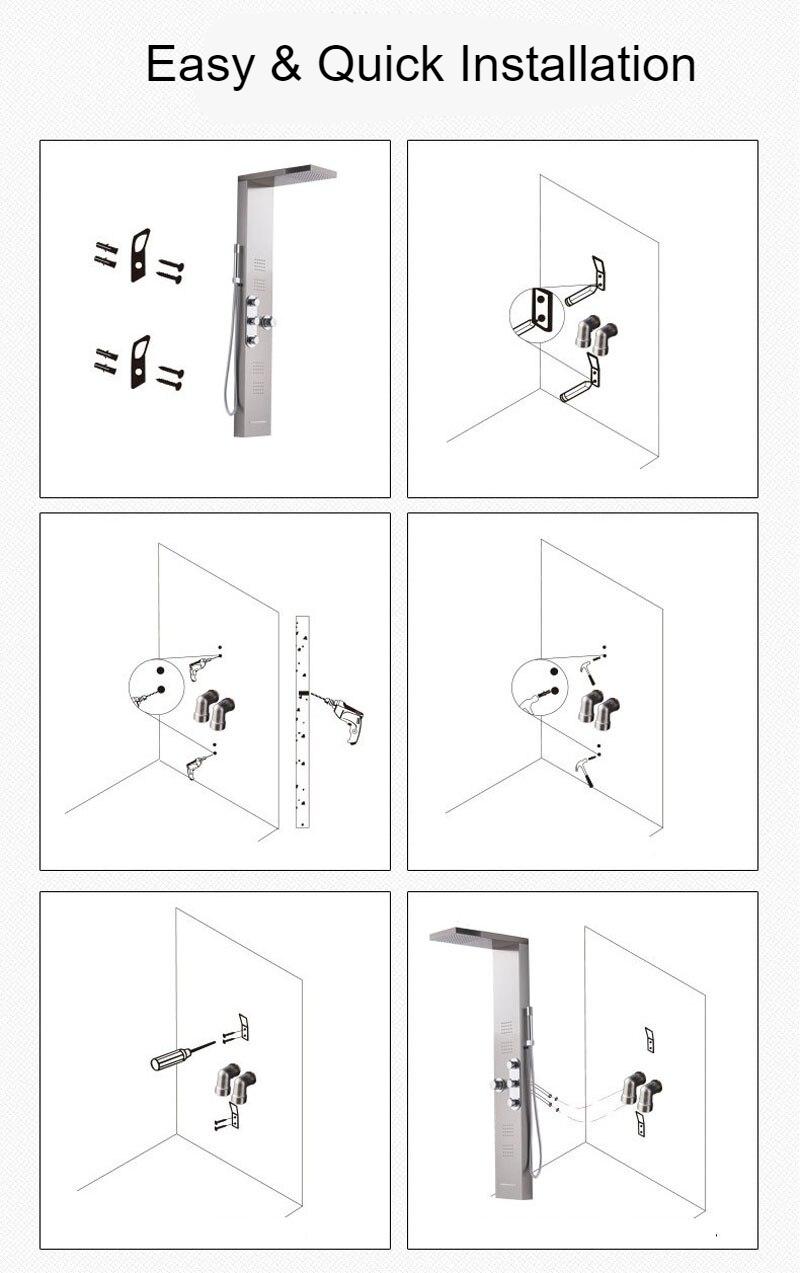 Special Offer: US $407.00
Buy without hesitation with our fast shipping and easy return policy.